Anderson and Koch to Offer Ford Premium Care Sale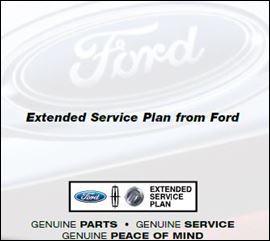 North Branch, MN – Local Ford warranty provider,
Anderson and Koch
, will begin to offer their Ford Extended Service Plan (ESP) at a special price to qualifying customers. The plan covers over 500 different parts of every Ford, Mercury, or Lincoln make and model available.
In this increasingly accident-prone society, it is important to remain protected by the best warranty possible. Ford ESP Premium plans offer a wide variety of services.
First, it presents the most comprehensive repair service available within the Ford Motor Company. It safeguards over 500 components of the vehicle, from the engine to the transmission, rear and front wheel drive, steering, brakes, front suspension, electrical, heating and air conditioning, audio, power operations and security mechanisms. This means that the Ford extended service plan protects whatever mechanical side problem you may encounter. Second, Ford ESP Premium Care offers 24-hour roadside assistance. In case of an emergency, all you need to do is call a toll-free number and a technician will show up to help you jump your battery, change a tire, provide fuel or even tow you away if necessary. Whenever, wherever you are, you are covered. Finally, Ford ESPs are all designed for your unique needs, with a customizable plan with various deductible and financing options.
Anderson and Koch's General Manager Bill Young had this to say about the new offer: "We are proud to provide our best, most comprehensive Ford extended service plan out there at a level people can afford. Since it covers over 500 components but is also cheap, so it is an easy choice for most of our clients."
For further information on Anderson and Koch's different Ford ESPs, please check out their plans and pricing page.
About Anderson and Koch Ford Warranty
Anderson and Koch Ford Warranty offers a variety of extended service plans so that each of its customers is comprehensively protected for as long as they keep their treasured Ford vehicle. In case of emergency, each warranty safeguards your investment and is guaranteed to be accepted by every Ford, Lincoln and Mercury dealership in the country. For additional information, visit
http://andersonandkoch-ford-warranty.com
.
Email Anderson and Koch Ford Warranty