Public School Teachers Nationwide Sending Their Kids to Private Schools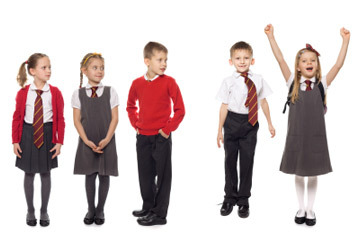 For those who value education and those who provide it, the term "public school teacher" is often synonymous with the word "hero." All across the nation, public school teachers work hard every day to ensure the success of their students. And when it comes to the debate between public and private schooling, many defendants of public schools point at these hard-working, certified teachers and say we should entrust our kids to them. However, recent statistics have revealed that these very teachers are not trusting the public schools with their own kids. In fact, public school teachers are twice as likely than the general public to send their own children to a private school. While this influx of private school students is great for private schools, private test companies, and tutoring companies like Launch Education, the rest of the nation is left wondering what these public school teachers know about public education that has them paying for their kids to attend a private school.
When it comes to choosing any establishment, whether it's a restaurant, an auto shop, an airline, or a tax agency, most people base their decisions on customer reviews and employee satisfaction. Certainly, if an airline offered free plane tickets to their employees, and the employees chose to pay full price for a different airline, wouldn't you wonder about the safety of the airline? With many public school teachers rejecting the offer of free education for their children in favor of a private education, the general population is also becoming suspicious of the quality of the education offered in public schools. We expect public school teachers to be experts in education, so when they deem a public school unfit for their children, it gives the public a good idea of their professional opinion.
Taking a look at the numbers, it's clear that many public school teachers are casting judgment on their schools by sending their children to private schools. Nationwide about 11% of the general population sends their children to a private school compared to 22% of public school teachers. That number appears even higher in urban areas. In cities like San Francisco, Chicago, and New York those percentages are upwards of 34%, peaking in Philadelphia with 44% of public school teachers sending their children to private institutions. For those trying to decide between public and private schools, these numbers may have a large impact on their decision.
And it's not just teachers who aren't trusting their children to the public schools. There are a large number of politicians who are loud supporters of public education, raising its funding and fighting vouchers, all while sending their children to private schools. Between 33-44% of Congress sends their children to private schools. Even Obama, who disagrees with voucher programs for private school students and who praises the public education system, chose to send his children to private schools. While these politicians may be singing public schools praises, their patronization of private schools certainly speaks louder than words.
As more teachers send their children to private schools and other parents follow their lead, private schools will begin to see an influx in applications, which may increase the competition for a spot in the school. Many private schools already use the ISEE, a standardized test for elementary and middle school students, as a component of acceptance. With more students looking to attend private schools, students will have to achieve even higher scores to secure those contended spots. Parents and students are turning to private tutors and tutoring companies to help ensure their students gets accepted. Tutoring companies like Launch Education are specialized in preparing students for the SAT and the ISEE and they can help students improve their score. For many students, scoring well on the test now means not having to attend a public school for another year before trying again.
Making a decision about where to send your children to school is never an easy choice, but with public school teachers voting for private schools with their children, it may make the decision easier. When the teachers start to doubt their own schools, it's time for parents, administrators, and politicians alike to consider the reality of the state of public education and take action.
Email Launch Education Group