Catholic Health Initiatives Begins Phase Two Rollout of FacilityONE® Facility Information Solution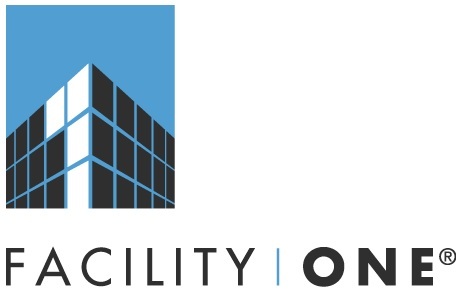 Catholic Health Initiatives (CHI), the nation's third-largest faith-based health system, has launched the second-phase rollout of the FacilityONE®
Facility Information Solution
(FIS) to a group of 18 hospitals in six states. Begun in September 2013, this second-phase rollout follows a successful first-phase implementation of the FIS in 19 hospitals in the Kentucky and Fargo, N.D., regions earlier in 2013.
"The enterprise-wide standardized solution drives best practices and increased efficiency throughout our organization," said Dennis Smith, Director of Facility Management at CHI.
Rick Dresselhaus, Senior Vice President of Client Services at FacilityONE, said: "We feel that FacilityONE is a dynamic contributor to CHI's goals and initiatives in Asset Management, Budgeting, Compliance and Productivity."
Since 2003, FacilityONE has partnered with the CHI-affiliated Jewish Hospital system in and around Louisville, KY. The national health system began a multi-phased, enterprise-level
implementation
of the FacilityONE Solution that is anticipated eventually to include all Catholic Health Initiatives member facilities.
About Catholic Health Initiatives:
Catholic Health Initiatives is a national nonprofit health system with headquarters in Englewood, Colo. The faith-based system operates in 17 states and includes 80 hospitals; 40 long-term care, assisted- and residential-living facilities; two community health-services organizations; two accredited nursing colleges; and home health agencies. Currently, CHI ranks as the nation's third-largest faith-based health system, with annual operating revenues of $10.7 billion and approximately 78,500 employees. In fiscal year 2012, CHI provided more than $715 million in charity care and community benefit, including services for the poor, free clinics, education and research.
For more information contact:
www.catholichealthinit.org
About FacilityONE:
Organize. Access. Transform.
FacilityONE transforms any facility's fragmented information into one organized, easily accessible solution for intelligent management. Providing comprehensive data gathering, documentation, and assessment services, the cloud-based Facility Information Solution (FIS) ensures critical facility asset information is available anywhere, anytime.
The key to the simplicity of the solution is in the
SMARTPRINT
® interface, an interactive floor-plan that enables point and click facility information gathering and sharing. When integrated with the FacilityONE
Work Order Management System
(WOMS), the FacilityONE FIS offers a flexible preventive and corrective maintenance solution for any facility. The included product and system training make the simple CMMS interface easy to integrate into a successful facility management plan for the 21st century.
FacilityONE works worldwide in any industry, including Hospitals, Schools & Universities, Manufacturing, and Data Centers. For more information on FacilityONE contact:
info@facilityone.com
Attachments