Parkland Dentist Advances Tooth Conserving Dentistry with CEREC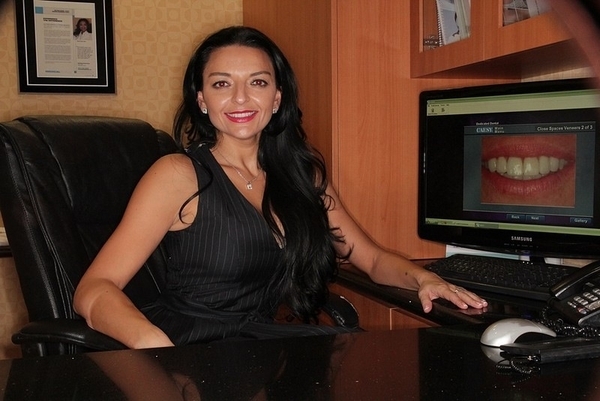 Parkland, FL – Tatyana Nudel, DMD uses CEREC technology to improve dental procedures centered on saving patient's natural teeth.
CEREC stands for Chair-side Economic Restoration of Esthetic Ceramic and is used to provide patients with same-day restorations for the treatment of chipped, cracked, or damaged teeth. CEREC uses 3D imaging techniques to capture detailed pictures of a patient's mouth and processes this information to compare the damaged tooth to the existing teeth. A restoration is then crafted to match what will fit the patient best for both aesthetic and functionality. Crowns and caps can be milled from a block of solid porcelain in as little as five minutes.
For Dr. Nudel's Parkland dental practice, CEREC technology greatly advances the restorative dental treatments she provides. She explains, "Saving a patient's tooth is always preferable over tooth extraction and whole-tooth replacement. I take every effort to save damaged teeth that are causing a patient discomfort. With CEREC technology, I can complete all necessary steps of the restoration process in one visit and give patients beautiful and durable restorations."
For patients with damaged teeth,
CEREC
allows restorations to be completed quickly and to provide crowns, caps, onlays and inlays that are up to 95% as strong as the healthy, original tooth. This saves patients the inconvenience of multiple dental visits and use of temporary crowns while permanent restorations are being created at an outside dental lab.
CEREC technology makes the restoration process more accessible for many patients who are wary of correcting oral health issues because of concern over what is traditionally a multiple-step treatment plan. Because CEREC can plan and create truly custom-fit restorations in minutes, patients can more easily get the services they need to restore bite function and prevent further damage to teeth.
Dr Nudel
adds, "I'm happy that we can so quickly help our patients who are in need of restorative treatment. CEREC allows us to treat their concerns over damaged teeth in one appointment. In this way, were helping our patients get the best care and to preserve their existing teeth in a hassle-free manner."
About Dedicated Dental Group
Tatyana Nudel, DMD is a general dentist and the founder of Dedicated Dental Group who has been working with CEREC for over a decade. She has spent 12 years clinically as a dentist and 9 years as dental team member. Her practice philosophy is to provide the best solutions in the least invasive and most cost-effective way possible. Dr. Nudel focuses on whole-body wellness that starts with the mouth and takes care to ensure that all of her work is performed around what will best serve her patients.
For more information on same-day dental restorations with CEREC, please visit the website at dedicateddentalgroup.com.
Email Dedicated Dental Group