Trusted Direct TPV Services Help Companies Flourish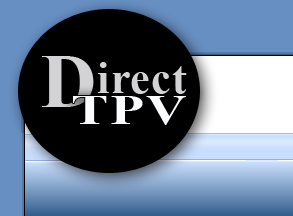 Direct TPV
, which offers complete third-party verification solutions across all industries, has witnessed its clients seeing incredible gains recently on a variety of fronts thanks to its offerings. The growth in revenues is the direct result of the customer service and satisfaction that companies are benefiting from thanks to Direct TPV's platform.
"Ultimately, we provide customer support, and we do so in several ways," said a Direct TPV spokesperson. "Whether our clients want live agents, an automated system, or both, we can easily integrate to back office systems of any kind and set up a continually running platform. What we have found is that when customers and potential customers know they have something like that that they can rely on to be there for them, they are more apt to do business with a company."
That trust factor has been turning into higher profit margins for energy suppliers and utility companies, cable providers, call centers, entrepreneurs, and others. In addition to operators, Direct TPV can also provide automated scripted recording, quality control and call auditing services, free toll-free number 24/7 service, credit card processing, and flexible audio storage capacity among its services.
"What this has translated into for our clients is leading edge TPV at prices that make sense," Direct TPV's spokesperson said. "It's an intuitive solution that allows them to spend the majority of their time on research, development, and building their industry-their expertise-instead of third-party verification services-our expertise."
To assist clients further, Direct TPV has introduced Easy TPV, a new product that lets clients get up and running quickly, easily, and at a price they can afford. This turnkey solution features the basic features required in a majority of TPV projects. Anyone interested in learning how Easy TPV works can call Direct TPV's demo line. Instructions for Easy TPV can be found on Direct TPV's Web site.
For a full list of Direct TPV's third-party verification services, visit
www.directtpv.com
.
About Direct TPV:
Direct TPV offers complete third-party verification solutions. The company services span across all industries. We have developed our platform from the ground up, allowing us to be unmatched in features and customer support. We can integrate easily to any back office system through various protocols. Our carrier grade facilities offer an extremely high level of reliability. We utilize redundant hardware and telecom lines to ensure our platform runs continually without interruption.