Direct TPV Helps Prevent Fraud Using Customer Service Resources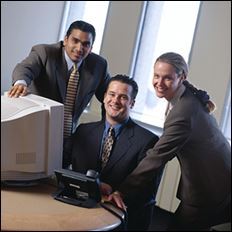 Oklahoma City, OK -
Direct TPV
, a leading third-party verification company, is taking this opportunity to describe its innovative service resources that help its business clients with fraud prevention. The company offers extremely reliable and intuitive third party verification services.
In the past, third party verification solutions have been cumbersome, expensive, and much too limited in features. Direct TPV came along and changed all of that with a brand new approach. The company developed its proprietary platform from the ground up, which has allowed it to offer a wide variety of features unmatched in competing third party verification companies, such as the customization of a TPV script that will fit any needs its clients may have. Additional features include an all-digital high quality network, digital audio recordings, credit card processing, instant recording retrieval, legacy software integration, and more.
According to a spokesperson for the company, "We were formed to provide leading edge telephony related third party verification solutions at affordable prices, and our new approach to the industry has allowed us to offer more features in less time for less money per month." Direct TPV demonstrates its commitment to its mission while serving a wide range of industries, including cable providers, infomercial sales, call centers, Medicare open enrollment, health care and insurance companies, and many more.
About Direct TPV
For a number of years, Direct TPV has worked hard to provide the highest quality and best-supported third party verification solutions to its clients. Whether the client wants live agents, automated services, or a seamless hybrid of the two, Direct TPV's exclusive in-house solution is scalable for everyone from enterprise level clients to low volume projects. Thanks to extremely high reliability and industry leading customer service, Direct TPV is the obvious choice for any business's 3rd party verification needs. For more detail please visit,
www.directtpv.com
.