Fifthroom.com Offers 'Partner Program' Expanding Network Nationwide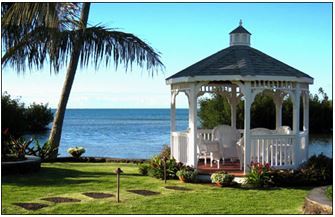 Gibsonia, PA -
Fifthroom.com
, popular online marketplace for indoor and outdoor furniture, has announced the implementation of their "Partner Program." The free-to-join and feeless program is designed as a network community for small and mid-sized businesses interested in procuring additional income growth with minimal investment. This comes as good news to contractors, landscapers, and trade professionals of all kinds seeking to expand their offerings without increasing inventory overhead and more.
Fifthroom.com Partner Program allows participants special access to six specialty websites containing high quality garden, patio, pond, deck and home furnishing products, with new products being regularly added to their inventory. Partners instantly qualify for numerous benefits exclusive to the program, including:
Access to a project advisor to assist partners through the design, shipping, and installation process
Access to the award winning Design Wizard, enabling clients to view finished products online
Access to Fifthroom.com's design, engineering and logistics department
Free business referrals to partners whose services meet client's special needs
Earned commission on clients referred to Fifthroom.com
Access to free 3D backyard design and rendering services
Priority ordering and shipping privileges on all eligible products
Partners can also earn commission simply by selling products from any of Fifthroom.com specialty sites. Once officially part of the program, partners receive a "Partner Code" connecting them with clients' purchases through the various websites. In addition, purchases made directly from the partner qualify for discounts (cost of the item, plus shipping).
Fifthroom.com is proud of the Partner Program and its ability to expand their national network, help small businesses earn extra income, grow their client base and more. They recommend interested parties visit their website today for more information on the new program and to peruse their vast catalog of high quality gazebos, arbor kits, garden benches and more.
About Fifthroom.com:
Originating as a small brick-and-mortar store in the suburbs of Pittsburgh, PA in 1992, Fifthroom.com has since grown into a large online marketplace for indoor and outdoor furniture, including structures for landscapes. Through a family of 6 different online specialty shops, with one convenient check out, they carry original and exclusive designs that are drafted and crafted in house. They offer a wide selection of high quality gazebos, cabanas, patio furniture and more, with custom or special orders and payment options available. For additional information please visit,
www.fifthroom.com
.