Arizona Mortgage Company Helps Homebuyers Gain A Competitive Edge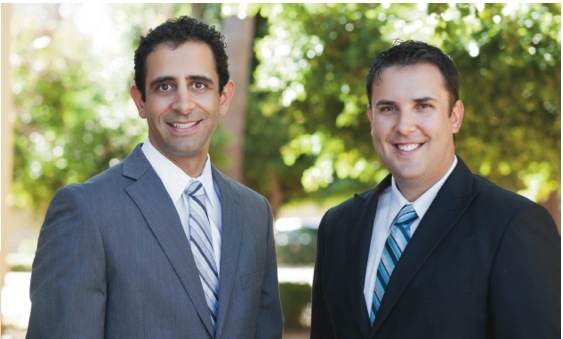 AZ Lending Experts introduces a new concept in providing homebuyers and real estate agents the edge in an ever-changing market.
PHOENIX, AZ (January 9, 2014) Homebuyers who haven't been able to find a home in the Phoenix Metro market now have a competitive edge over the competition. The most recent market shift has reduced the number of available homes in certain price ranges. As always, having your offer stand out can put you one-step closer to home ownership.
AZ Lending Experts has taken the wonder-and-worry out of buying a house and closed the competitive gap between want-to-be-home owners and a shrinking inventory with their New Certified Pre-Approved Loan Certificate that includes a $750 'On Time Closing' Guarantee for the seller. To qualify, the buyer goes through the same pre-approval process; however, AZ Lending Experts takes the additional steps to pre-underwrite the file. This provides a stronger pre-approval for the buyer and a guaranteed on time closing for the sellers.
"This is a win-win for all parties involved; the buyers, their real estate agent, the seller, and their agent as well", states Richard Simon, Owner of AZ Lending Experts. Simon continued, "Basically, we are certifying that the buyer is qualified to close escrow on the home in question and the seller is guaranteed this is a valid buyer making an offer. That's what makes our Pre-Approval stronger than any other."
Last year, investor buy-ups precluded many first-time, upgrade homebuyers from being considered in the bid process as the investors came in with cash and outbid the local homebuyers. The current market adds the challenge of limited inventory, especially in starter home price ranges. Now with a Certified Pre-Approved Loan Certificate, sellers can be guaranteed that they are receiving a valid bid from someone looking to make their dream of home ownership come true, along with the peace of mind that the closing will take place.
To learn more about the Certified Pre-Approved Loan Certificate program, the team at AZ Lending Experts can be reached at
www.AZLendingExperts.com
or (480) 649-3825.
About AZ Lending Experts
AZ Lending Experts is a full service mortgage company specializing in Conventional, VA, FHA, USDA, and Jumbo residential mortgages. The firm is led by Richard Simon, whose family has a legacy in the Phoenix real estate market dating back to 1913 when his grandfather came to Phoenix and developed the tract of land known today as Arcadia Park. Learn more about AZ Lending Experts at:
www.azlendingexperts.com