Gansevoort Management Group, Inc. Sold To CBM, CORP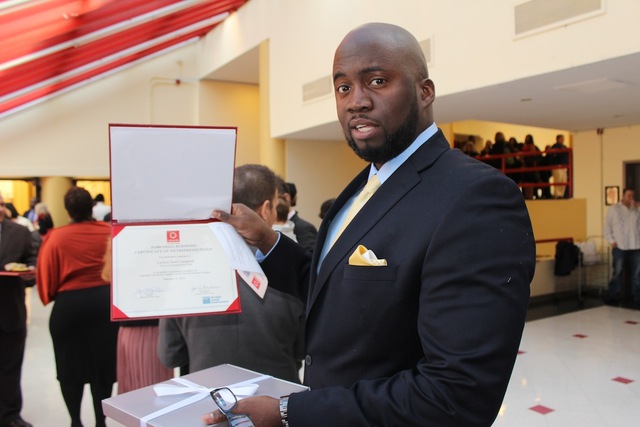 SYOSSET, NY (January 10, 2014) - The Commercial Building Maintenance Corporation (CBM, CORP) has acquired Gansevoort Management Group, Inc. from its founder, Carlton Noel Campbell. The twenty-nine year-old entrepreneur sold the company on October 9, 2013 and as part of the sale has contracted to fulfill a two year executive position with corporation. With Campbell at the helm, Gansevoort Management Group provided Fireguard personnel to monitor the premises of buildings in New York City when automatic fire monitoring systems were compromised. Gansevoort's Fireguards also monitored buildings when sprinkler systems were non-operable. To that end, Campbell and his then management group oversaw associates who were deemed certified personnel of the New York Fire Department. Now the young entrepreneur will bring his ample expertise in the fire safety business to CBM, CORP and oversee its optimal growth in the newly acquired Fireguard aspect of the already highly successful maintenance corporation.
Campbell founded the Gansevoort Management Group in 2009 out of sheer necessity. When his then construction company was in need of Fireguards for projects without fire command systems in operation he saw the dire need for reliable fire safety companies in the marketplace. Believing that he himself could bring expertise to the field he became a Fireguard and trained staff members for certification as well. This enterprising approach gave birth to the management group, New York's first Specializing Fireguard Company, now purchased by CBM.
Campbell, now the Manager of the CBM, CORP Fireguard Division said of the acquisition, "We couldn't be more thrilled to join a corporation that has been in business providing reliable service for over 36 years. By joining our expertise to theirs we will take the New York Fireguard to a new level and provide even greater service to the people of this world-famous city. We're excited to expand our services as Fire Safety Directors to CBM, CORP. It's a natural extension of what we do best and our honor to now serve in this capacity."
CBM, CORP offers facility maintenance services to over 500 locations. Services include Landscaping, Security, Snow Removal, Window Cleaning, Pest Control and Interior Janitorial Service. The corporation has now extended their services to provide city required Fireguards for places of public assembly, hotels, film studios, construction sites, office buildings and marinas. Used when a sprinkler system is not installed or when fire protection systems are disabled or in repair the Fireguard's responsibility extends to making sure fire safety regulations are strictly adhered to at all times.
About Commercial Building Maintenance Corp.:
CBM, CORP is an established full-service facility maintenance company with nearly $40 million in annual revenue and 1,500 staff members. The corporation services over 500 locations many of which are Fortune 500 companies.
For more information visit
www.cbmbuildingservices.com/fireguard.html?gclid=CLfy5Zuu7LsCFeFlOgodpX8AlA
. To connect LinkedIn click on
http://www.linkedin.com/company/cbm-corp-?trk=top_nav_home
.
Contact:
Carlton Noel Campbell
Manager
(516) 364-0957
(
noel@cbmcorp.net
)
Email CBM,CORP Fireguards