Whey Natural! USA® and Rob Regish Team Up For a Series of Online Workout Videos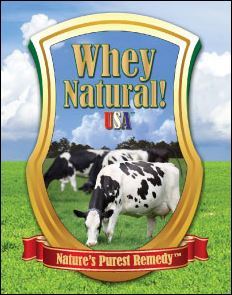 GAINSVILLE, FL –
Whey Natural! USA
® has announced that they have teamed up with Rob Regish of The Blueprint Bulletin to produce a series of free short videos that will feature Rob Regish performing simple yet effective workouts for all to enjoy. This news is welcomed for those who are interested in learning how to begin a healthier diet and workout regimen. According to Whey Natural! USA®, this series of videos is intended for everyone from the everyday housewife to the aspiring bodybuilder.
In November, Rob Regish was invited to pay a visit to Whey Natural! USA®'s headquarters in Gainesville, FL. When Regish arrived, he took a tour of their facilities and quickly became an avid supporter of the young company's very impressive all natural whey protein powder. When queried about the protein powder on Super Human Radio, a popular website and podcast for bodybuilders, Regish said "It's a genuine, cold-processed and biologically active whey protein…much, much different from what you usually see on the discount shelves." Shortly after Regish's visit to the Whey Natural! USA® headquarters, he and Whey Natural! USA® founder Greg DeLong teamed up to create a series of workout videos in order to help motivate and educate their audience on how to obtain an effective workout, even if they don't have a gym membership. Since its humble beginnings, Whey Natural! USA® has made it clear that their products are not exclusively for bodybuilders. Rather their grass pasture fed whey protein is beneficial to anyone who is seeking a healthier lifestyle. There is a plan to produce at least 15 plus videos which will each star Regish performing a series of exercises. In the near future, the series of videos will be available on YouTube as well as Whey Natural! USA®'s website.
In just two years, Whey Natural! USA® has become a well-respected authority within the health and fitness communities. With the use of a unique process and special technology called Chill-Right®, Greg DeLong and his team at Whey Natural! USA® have developed what many believe to be the purest and most enriching all-natural whey protein concentrate available on the market today. For further information on Whey Natural! USA®, their various products, and videos please visit their website at:
http://wheynaturalusa.com/.
About Whey Natural! USA™
Since its establishment in 2011, Whey Natural! USA® has provided the fitness industry with the most high-quality, truly all-natural whey protein available on the market. Derived from the milk of grass pasture fed cows and put through a proprietary pasteurization process known as Chill-Right®, Whey Natural! USA® has been able to deliver a superior product to their customer which has propelled Whey Natural! USA® into becoming one of the most revered and exciting names in the fitness industry. The choice of elite Olympian and professional athletes!