Vision Link Premiere Is UL1069 Edition 7 Certified for Acute and Skilled Care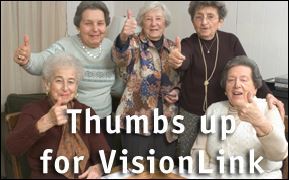 Systems Technologies
announced this week that its signature product, the Vision Link Wireless Nurse Call system, has been successfully tested and listed in the UL 1069 Edition 7 Standard for Hospital Signaling and Nurse Call Equipment. The listing means that Vision Link may be installed in all care levels, including skilled and acute, in any state which requires Edition 7 listed systems.
"The Edition 7 listing makes Vision Link the perfect choice for rural healthcare facilities and Continuing Care Retirement Communities," said a System Technologies spokesperson. "With its versatile functionality and multiple platform compatibility, Vision Link facilitates a patient-focused dynamic that eliminates the factors which can lead to nursing errors, while ensuring the safety and security of both patients and staff."
The Vision Link Wireless Nurse Call System operates across eight media platforms for comprehensive staff notification and connectivity, including: cell phones, iPads, LED readerboards, email, two-way radio, central station, smoke and motion detectors, and wandering patient door equipment. Additionally, staff may opt for connective hardware and software that enables remote monitoring and electronic charting from devices like iPads and netbooks.
All staff inputs, general messages, and alerts are managed by a central server, which in turn uploads data to multiple consoles throughout the facility, to staff handheld devices, and which may be accessed by remote log-in through a password protected site. The server can also alert specific staff when necessary. With highly customizable integrative options, the Vision Link system is one of the easiest, most reliable and cost-effective options for facilities of all sizes and levels of care.
Besides this premier system, Systems Technologies offers a variety of professional call system and related products. They have become known in their industry for high quality emergency call systems and the processes that make the most of them in the care and emergency call industries.
About Systems Technologies
Systems Technologies is an industry leader with more than 20 years of experience in the design, production, and service of wireless nurse call and emergency call systems. Since its introduction in 1995, Vision Technologies' wireless nurse call and emergency call systems have been installed in facilities in every state in the US, as well as in numerous locations internationally, providing safety and security to more than 2,500 senior living communities. For more detail please visit,
www.wirelessnursecall.com
.
Email Systems Technologies