Los Angeles Promotional Products Company, Icon Blue, Gets Businesses "In The Loop" With New Websites and Service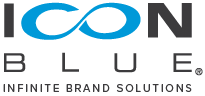 Icon Blue, a promotional products company in Los Angeles, is embarking on an effort to help businesses get smarter about using promotional products in their marketing. As part of that effort, the company launched two new websites in January 2014, targeted to businesses looking to maximize their promotional dollars. Icon Blue has also launched a new, free service to help companies better plan their promotional product campaigns.
The main website, at
www.IconBlue.com
, communicates the company's vision of helping companies, large and small, use promotional products to their greatest advantage. The site's content is focused around:
1) Helping their clients find the right promotional products
2) Helping their clients manage their promotional event calendar
3) Providing their clients with concierge-level service and support
To help their clients find the right promotional product, the site features articles about a variety of different occasions, business types, or promotions, and how certain products work better than others.
Walter Hill, President and Founder of Icon Blue, says that "Not all promotional products work equally well with different types of companies, clients, or events. We use different strategies to help our clients maximize their promotional products ROI."
Simultaneous with the launch of the new site is the launch of Icon Blue's new "In the Loop" promotional marketing program.
This innovative program is a convenient and free reminder service that helps you plan and manage your event calendar more efficiently. Just tell Icon Blue when your next promotional event is happening, and they will work with you to find the right products, at the right price and ensure you never miss another event deadline.
Both the educational content and the "In The Loop" program are consistent with Icon Blue's policy of treating every client with Concierge-level service. With professional staff, and a combined 30-years of promotional marketing experience, Icon Blue knows no other way to treat its clients.
This approach is why Icon Blue has attracted clients such as American Honda, Macy's, Hilton, Fox, Toyota, Saks Fifth Avenue, and many more companies, large and small.
Along with the main website, Icon Blue is also launching
www.IconBlueExpress.com
, an ecommerce site filled with promotional products that were hand-selected by Icon Blue's experts as best-in-class. You will also discover some special products that are available with Rush delivery, within days of your order.
Anyone who has ordered promotional products in the past knows the value of seeing a sample of the product, with your logo, before you order. It can take days or weeks to get a physical sample made. That is why Icon Blue allows you to make a "Virtual Sample" of any product on the site in just seconds. Just upload your logo, and it will be automatically placed on the item. You can re-size, re-color, or re-position your logo on the product until it's just right. You will know immediately how the product will look, how well it will promote your brand, and whether it will meet your promotional product needs.
These websites only tell part of the story. Once you meet the people at Icon Blue, you will see how much of a difference the right promotional products company can make.
Interested in learning more, or in joining the "In The Loop" program?
Visit
www.IconBlue.com
now, or call (323) 634-5301.