CA Insurance Agency Reminds Consumers: Deadline For Healthcare Mandate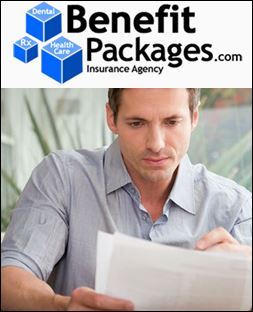 Los Angeles, CA - Southern California-based insurance agency
Benefit Packages
has issued a reminder to Californians about the final deadline to apply for coverage through the state's health insurance exchange. In order to avoid a penalty under the new healthcare mandate, individuals must apply for coverage by March 31, 2014, with a policy effective date of no later than May 1, 2014.
The Affordable Care Act set a target date of January 1, 2014 for most people to obtain coverage under the healthcare mandate; however, the federal exchange faced several technical problems after enrollment began on October 1, 2013, which restricted people from enrolling.
The deadline to apply without facing a penalty ($95, or 1% of gross income for individuals earning more than $19,500 per year, with no dependents) in 2014 has been extended to March 31, 2014. As long as a policy has an effective date of May 1, 2014 or earlier, no penalty applies.
The specialists at Benefit Packages are among a select group of licensed insurance agents specially trained on the complexities of the Affordable Care Act, and they can help consumers find affordable, comprehensive health plans through both Covered California, the state's health insurance exchange, or outside the exchange.
Consumers who do not receive benefits through work, or whose employer-based plan is unaffordable (health plans that cost in excess of 9.5% of a person's gross income are considered unaffordable under the new law) could qualify for subsidized coverage through the state-based health exchange.
Benefit Packages works with several of the insurance carriers operating within the California exchange and urges consumers not to hesitate exploring their options for coverage and applying by the deadline to comply with the law and avoid penalties.
About Benefit Packages
Benefit Packages is an independent California insurance agency representing several well-known and reputable health insurance carriers in the state, including Anthem Blue Cross and Blue Shield of California. The Better Business Bureau-accredited agency prides itself on its personalized, expert service and commitment to finding clients affordable insurance. To learn more about the services Benefit Packages provides, visit our website:
www.benefitpackages.com
.