BumperDoc Franchises Announces a Special Program to Help Disabled Veterans Own Their Own Business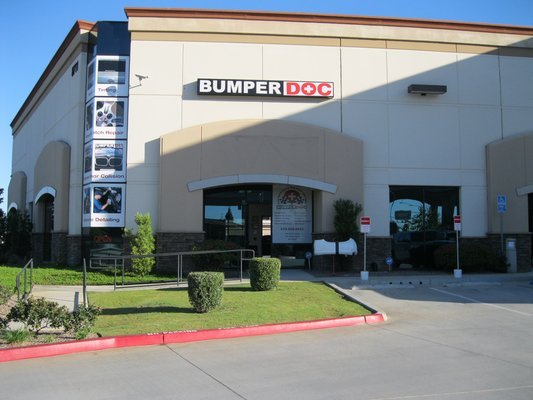 BumperDoc Auto Appearance and Auto Body Repair Specialists, the premier up and coming automotive franchise for automobile appearance needs, is recognizing disabled veterans for their service to our country with the BumperDoc Shops for Heroes program. This opportunity is designed to make it easier for disabled veterans to own their own BumperDoc franchise.
Disabled veterans will be eligible to apply for a BumperDoc franchise under this program through April 15, 2014, and in recognition of their service and sacrifice, BumperDoc will waive the franchise fee, a savings of up to $25,000!
As a BumperDoc franchisee, our veterans can realize the American dream of owning a business, combined with the satisfaction of providing jobs for others. Owning a BumperDoc business does not mean going it alone. As a franchisee, our veterans will be able to take advantage of the benefits, training and support that comes from being part of the BumperDoc franchise system.
BumperDoc shops offer a variety of different but related services all conveniently located under one roof, including bumper repair, window tinting, fixing a dent or door ding, repairing a windshield chip, applying paint protection, wheel repair, interior repair, and restoring cloudy headlights to their original brightness. Always offering free estimates, with pricing posted in every shop lobby, most repairs are usually completed in a day or less.
Please feel free to visit the website at
www.BumperDocFranchises.com
for more information about the process for owning a BumperDoc franchise.
To get started, please contact Ray Wahoff at (858) 999-1414 or Larry Miller at (858) 583-4159, or contact us by email at
franchises@bumperdoc.com
.
Up to six franchises will be awarded under this program. Franchises will be awarded in available territories and are subject to state and local laws. Applicants must meet standard qualifications. This program is available for a limited time. Please contact the company early for the best available opportunities. Terms and conditions are subject to change.