Recording of Profitable Consultant Series Now Available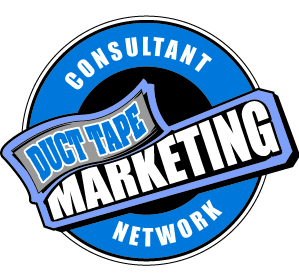 January 19, 2014 - The
Duct Tape Marketing Consultant Network
, as part of their
Profitable Consultant Series
, hosted an online training seminar on Thursday, January 9 titled Developing Your Personalized Lead Engagement System.
The Profitable Consulting Series is for marketing and business consultants and coaches looking for actionable and profitable tips for growing their business. The Personalized Lead Engagement System session included best tips for:
Personalized lead engagement system – A Duct Tape Marketing training resource
Sample SendPepper Email with pURL
Sample personalized post card also from SendPepper
Sample personalized SendPepper landing page with video
Sample content page on our site with the promised tips
Signature Brand Audit – last step in process
Access the full recording at
http://ducttapemarketingconsultant.com/pcs-recording
.
Visit
www.ducttapemarketingconsultant.com/profitable-consulting
to register for the February 13, 2014 Profitable Consultant Series session – 5-Step Public Relations Starter Plan.
Upcoming topics include:
5-Step Public Relations Starter Plan – February 13, 2014
Building a Strategic Partner Platform – March 13, 2014
Winning the Local Search Game – April 10, 2014
For a full description of upcoming topics Profitable Consultant Training, visit:
www.ducttapemarketingconsultant.com/profitable-consulting
.
About Duct Tape Marketing Coach LLC
Duct Tape Marketing Coach, LLC is an international organization of independent marketing consultants and digital agencies that utilize Duct Tape Marketing products and programs to help small business owners develop and follow a systematic approach to marketing producing predictable and consistent results. For additional information, visit
www.ducttapemarketingconsultant.com
or call 866-382-8273.
Email Duct Tape Marketing Consultant Network