Lloyd Industries Scores a perfect ten with Quality Brick Vents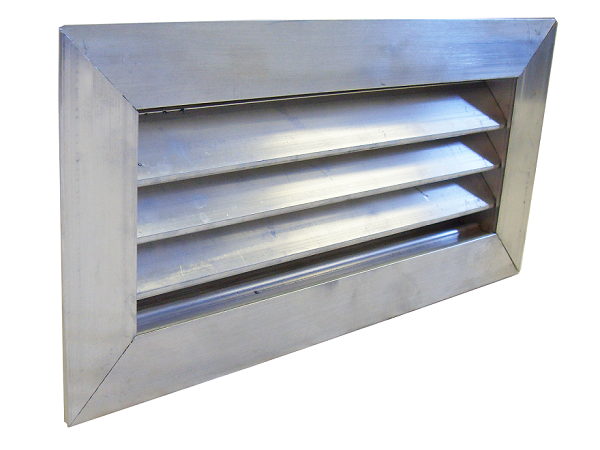 Lloyd Industries, the leading manufacturers of H.V.A.C. products and fire dampers have now given something else to their customers to cheer about. High quality BRICK VENTS from this numero uno manufacturer are continuously soaring in popularity charts. For over 30 years, the company has established a strong reputation with its emphasis on strict quality controls and deep understanding of the market requirements. They have been offering highly useful and affordable products to meet residential, commercial, and industrial requirements.
The
brick vents
from Lloyd have filled an important void in the industry by improving both living and working conditions for numerous people. Many commercial and residential buildings find it difficult to ensure proper circulation of air owing to construction and venting defects. The company wants to change that with its efficient and effective product introductions. As is common knowledge unhealthy or foul air can trigger allergic reactions in susceptible people especially the children and the elderly. Pets in the house are also affected due to excessive moisture trapped within the structure.
So, constructions made of brick require extra care as these are highly porous in nature. They trap water especially during monsoon making the air circulating inside the structure unhealthy. Slowly even the building construction becomes prone to damage due to accumulated moss and molds which eats away the structure gradually. No wonder, top shelf Brick Vents from Lloyd Industries became highly popular with builders and property owners alike ever since its introduction. For starters, they are fully compliant to the requirements of modern building codes prevalent in different countries and states.
The company uses only premium quality materials for developing these Brick Vents and that too only after putting them through rigorous testing. Naturally, these offer full-proof moisture control for any masonry structure and their popularity rises continuously. In order to meet the requirements of any construction structure or architectural scenario, the company presently is offering two different varieties of Brick Vents. This includes the 1-BVF and 4-BVCF types. Among these, 1-BVF is 1-inch Flanged Vents and the 4-BVCF types are 4-inch Channel Vents.
According to the CEO of Lloyd Industries, "Brick vents designed and created by us are the perfect ones to ensure trapped moisture from the brick walls is thrown out and indoor air is kept fresh and odor free." The aim of the company is to enhance the quality of living for its customers and it seems they have succeeded with distinction in this regard. Their 'PERFECT TEN' score seems certainly well deserved!
Those who want to know more about Brick Vents can visit their website
www.firedamper.com
.
Email Lloyd Industries Inc