2014 Atlantic Hurricane Season Coming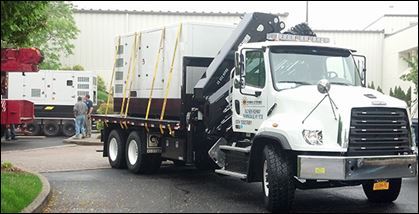 FARMINGDALE, NY – As the Atlantic seaboard recovers from last year's winter season, residents will soon find themselves amidst yet another extreme weather event with the approaching Atlantic hurricane season in spring. While June 1, 2014 marks the official start of the season, severe weather and the power outages may begin as early as April. As such, now is the time for residential and commercial buildings to plan for and implement an emergency power plan.
MTS Power Systems
, a leading provider of turnkey back up power solutions for industrial, mobile and residential applications, is pleased to offer the latest technologies from leading manufacturers of electrical power generation equipment.
As part of an emergency plan, generators aid in the speedy recovery and safety of many environments including hospitals, school and homes during power outages. For businesses, generators prevent market share loss during prolonged periods of weather-related down time.
Advanced planning is the key to minimizing weather-related damages, and as part of that plan, MTS provides 24/7 emergency response and critical support services for all the generators they sell, rent, install or maintain. Prior to sale, MTS Power Systems offers their clients individualized consultation on disaster preparedness.
To learn more about MTS Power System's products and services or to schedule an onsite assessment, visit them at
www.mtspowersystems.com
. They can be also reached by telephone (631) 750-6665.
Email MTS Power Systems, Inc.