Online Marketing Company DBSIT Helps Perth's Finance Industry with Technology Solutions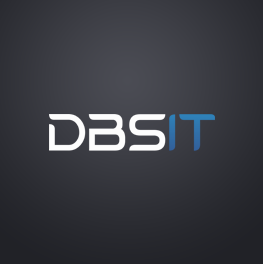 The old adage,
'Time is Money'
has never been more apt than it is in today's financial markets. No longer constrained by distance or strict international regulations, financial organisations now operate in a truly global market. For this reason, the talented financial executives of
Perth and Western Australia
are making their mark on the international stage. Highly educated and ambitious, these professionals are embracing new technologies that allow organisations to be more competitive than ever.
These progressive finance industry players are partnering with DBSIT, Perth's leading
Software Development Company
, to seek out customised IT solutions that address all modern operational requirements. With an emphasis on real-time capabilities and faultless performance, these software solutions are at the cutting edge of emerging technology.
Customised SharePoint and Oracle solutions
are often part of the software overhaul.
Adopting an in-depth consultative process, the
IT experts at DBSIT
assess current IT infrastructure and propose options for increasing productivity and performance. Crucial components such as data feeds and web-based operations are prioritised. With a strong understanding of the financial markets, the DBSIT professionals are able to apply their business analysis skills to the process.
'We are more than just a Software Development Company,' explains
DBSIT Senior Consultant, Mike Ronald
. 'Our long-standing relationships with some of Perth's most successful financial institutions has allowed us to gain a deep understanding of the unique needs of this dynamic industry. We therefore like to think of ourselves as an IT Consultancy with a broad understanding of the many facets of the finance industry.'
Regulations and compliance is one such facet of the industry that has become increasingly important in the wake of the GFC (Global Financial Crisis). Financial organisations are required to invest in this area to ensure all operations are meeting current legislation. The DBSIT team are proficient in the integration of specialist requirements in software capability that meet the emerging needs of the industry.
Web Development, iPhone App Development and SEO
are also in high demand amongst the finance sector. A strong, impressive online presence is an integral part of building and sustaining a successful corporate image. The DBSIT team creates websites and Apps that boast the latest functionality and are compatible with all the latest mobile devices.
DBSIT also provides IT helpdesk support, either on-site or remotely. The outsourcing of Business IT support is proving to be an economical choice for many SME's. DBSIT is proud to make professional IT expertise available to organisations that need to operate with a limited technology budget. This is part of their on-going commitment to excellence in customer service and will see this
Web Development Company
continue to be one of Perth's success stories.
Contact Information
DBSIT
DBSIT
1300800701
Contact Us