Recent Mortgage Fraud Penalties for Largest Banks Expected to Surpass $50 Billion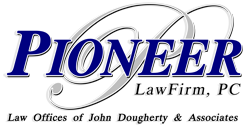 New York – January 23, 2013 – Pioneer Law (
PioneerLawFirm.com
) a Colorado firm providing bankruptcy, FDCPA, real estate, and business law services, reports that fees and penalties from recent mortgage fraud will exceed $50 billion – or more than twice the final cost to the American public of the Federal TARP program. Organized to support banking organizations considered too large or important to fail, hindsight has shown American taxpayers' financial help went to help banks riddled with mortgage fraud.
The Troubled Asset Relief Program (TARP) was created as part of the Emergency Economic Stabilization Act of 2008, allowing the Department of Treasury to spend $428 billion to buy up mortgage backed securities from institutions across the country in an attempt to create liquidity and un-seize the money markets. More than half of this amount served as
loans to large banks
, referred to as the "banking bailout" in 2008. With the repayments banks have made over time, minus write-offs, the Congressional Budget Office (CBO) estimates a
$21 billion final cost
to the federal government for the TARP. During the same time, the Federal Housing Finance Agency also took conservatorship of mortgage backers Fannie Mae and Freddie Mac while the Federal Reserve set aside more than $70 billion to stabilize AIG and JPMorgan Chase after it acquired Bear Stearns.
With all this money disbursed between 2008 and 2010 to preserve markets stability within the U.S. financial system, the performance of these investments from 2010 to 2014 shows another side of the story. Large lawsuits and settlements regarding fraud within the mortgage or foreclosure process of many home loans have come to light. A high level summary by
The Wall Street Journal
reveals more than $40 billion in settlements and fines for mortgage fraud, or roughly twice the final cost to the American public of The TARP program. The number is expected to grow to $50 billion. Additionally late in 2013 the Department of Justice (DOJ) fined Bank of America
$864 million for defective loans
its acquisition Countrywide generated, and then the DOJ reached an agreement with JPMorgan Chase for
$13 billion over bad loans
before the financial crisis. While the DOJ reports
more mortgage fraud cases
will be announced early in 2014, mortgage
fraud cases fell to a record low
in the third quarter of 2013 with indications the trend will continue once fourth quarter results are tallied.
As mortgage fraud settlements and penalties from the nation's largest banks surpass $50 billion, there is clear evidence that the financial system needs reform. Years of relaxed lending and regulation resulted in loans that borrowers could not later afford or homes financed with inaccurate data that became a crisis with a wave of inappropriate foreclosures from lenders and servicers. Various forms of mortgage fraud came not only at a financial cost but with the burden to thousands of homeowners who were foreclosed, evicted, and their largest investment torn from under their feet.
"When Congress and the Federal Reserve took action with that much money involved, it was a measured risk that some of the money would cover fraudulent loans. What has been surprising is the amount of fraud and the price tag involved. If fines and penalties for fraudulent mortgages total 10 to 20 percent of the total TARP bailout loans, then we have serious reason to reexamine the system that allowed this environment to exist," says Ben Kittle, Senior Financial Consultant at Strategic Consulting Services. "While the federal government has enacted reforms like the Dodd-Frank Act that reorganize oversight and how banks can invest their assets, there has been no specific regulation to protect homeowners. Furthermore there have been no non-financial repercussions such as indictments against individuals who perpetrated massive mortgage fraud that impacted thousands of consumers."
About Pioneer Law
Pioneer Law is a legal firm specializing in Bankruptcy, Business Litigation, FDCPA, and Real Estate law. For those paralyzed by debt, disputing with a business, troubled by a collector, or involved in the sale of real estate, the specialists at Pioneer Law are prepared to advise, represent, and give peace of mind. For more information visit
PioneerLawFirm.com
.
Email Pioneer Law Firm Staff