Federal Trade Commission Requires Third Party Verification on All Telecom Service Changes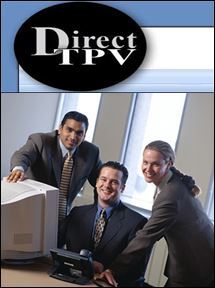 AGOURA HILLS, CA – The Federal Trade Commission has mandated that all telecom service changes must be performed through a third party verification service in order to prevent fraud and ensure accuracy.
These laws are a response to potential concerns that telecom providers may take advantage of individual consumers by charging users for services that they did not consent to, giving the consumer recourse in the event that they do have a dispute with the larger entity. These stipulations also protect Telecom providers from users that may provide inaccurate or fraudulent data or in other ways try to take advantage of the system, and as such 3rd party verification is now required in most instances where any form of remote, legally-binding verification is necessitated. These laws have led to a rise in demand for reliable, affordable third party verification companies that can accommodate the specific needs of individual providers.
Direct TPV
is a full-service verification solutions provider that has been used extensively by call centers and the telecom industry, debt collections and credit card agencies, cable providers, infomercial sales, and more. They are equipped to provide a wide variety of third party verification services including, but not limited to, automated script recording, call auditing, and detailed real-time reporting.
To see a full listing of Direct TPV's products and services, visit their website at
www.directtpv.com
. Direct TPV can also be contacted for free quotes on any TPV Project, including their new "Easy TPV" prebuilt package, by calling their toll-free hotline at (866) 875-7956.
About Direct TPV
Direct TPV is a complete verification systems provider known for their advanced technology, unique features, and unparalleled customer support. They are fully licensed, bonded, and insured, and offer industry-leading reliability on all of their products. Direct TPV was born out of the need for more intuitive TPV solutions in an underserved market. Their stated goal is to provide "more features, in less time, for more money."