Trusted TPV Services Help Companies Flourish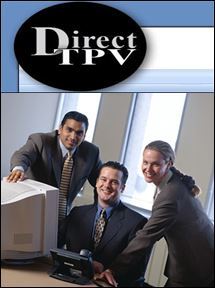 AGOURA HILLS, CA - Companies that use third party verification are seeing success, due in large part to the fact that TPV services are a necessary component to many intrinsic business processes.
Third party verification providers like
Direct TPV
allow telemarketers, teleresearchers, long distance providers, and other businesses that require electronic check payments via telephone to complete their government mandated transparency requirements. TPV providers can obtain written and audio records of contract agreements that are legally binding and help businesses meet Federal Trade Commission requirements. With these records, customers and service providers alike can confidently proceed with their transactions knowing that the presence of an objective, impartial documentarian protects both parties against fraudulent and inaccurate claims.
Direct TPV is a full-service verification solutions provider that has been used extensively by call centers, debt collections, credit card agencies, cable providers, infomercial sales, and many other industries. They are equipped to provide a wide variety of third party verification services including, but not limited to, automated script recording, call auditing, and detailed real-time reporting. They easily integrate with all back office systems to help make the transition into using their services as a part of a company's daily operating practices a seamless one.
To see a full listing of Direct TPV's products and services, visit their website at
www.directtpv.com
. Direct TPV can also be contacted for free quotes on any TPV Project, including their new "Easy TPV" prebuilt package, by calling their toll-free hotline at (866) 875-7956.
About Direct TPV
Direct TPV is a complete verification systems provider known for their advanced technology, unique features, and unparalleled customer support. They are fully licensed, bonded, and insured, and offer industry-leading reliability on all of their products. Direct TPV was born out of the need for more intuitive TPV solutions in an underserved market. Their stated goal is to provide "more features, in less time, for more money."