Richmond Dentist Announces the Launch of New Website Designed to Educate the Community on Oral Healthcare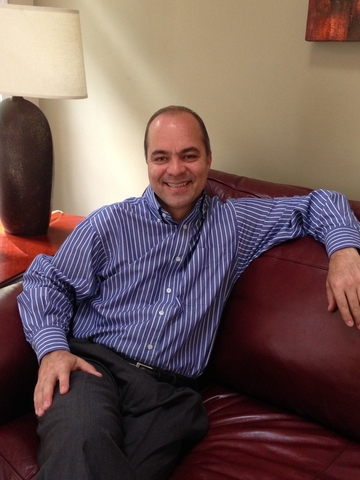 Richmond family dentist, Juan M. Carrillo, DMD, of Soothing Dental Care, has announced the launch of a new, patient-focused website. Dr. Carrillo's practice is utilizing the website to educate the community on the importance of oral health. The website includes a library of dental videos designed to educate visitors on various general, restorative, and cosmetic dentistry procedures, and a free interactive smile analysis to help visitors identify aspects of their smiles they would like to correct or restore.
"Our website was designed with our patients and the community in mind. It's a great resource if you're trying to learn more about a procedure, or if you simply want to know more about our practice before you stop in for a visit," Dr. Carrillo said. "We're excited to provide this extra level of service to our patients and the Richmond community."
Launching a new website also fit in with Dr. Carrillo's goal of using technology to provide better service and results to his patients. His practice has been using digital intraoral cameras and the latest digital panoramic x-rays for several years, which helps produce better treatment plans, and ultimately, better end results. Like the new website, Dr. Carrillo's digital imaging equipment assists with patient education.
"I want my patients to be absolutely comfortable before moving forward with any treatment plan. If I can show them what I see with an intraoral camera, and then provide them with information about the procedure or a video from my website, that empowers the patient and gives any treatment a higher success rate," Dr. Carrillo said. "A well-informed patient is better able to attain the smile they truly desire."
Visitors to the website can find helpful dental links, read patient reviews of the practice and download patient forms if they are a new patient. They can also read in-depth descriptions of the services performed by Dr. Carrillo. Some of the services offered at Soothing Dental Care include:
About Juan M. Carrillo, DMD:
After finishing dental school in 1991 at Escuela Colombiana De Medicina, Dr. Carrillo fulfilled a social service in the Amazon rainforest for 15 months. From 1994 to 1998, he completed a residency in Oral and Maxillofacial Surgery at the Universidad Del Bosque. He obtained his second Dental degree from Nova Southeastern University in Fort Lauderdale, Florida in 2002. Thereafter he moved to Richmond, Virginia and he has been practicing dentistry there since.
Dr. Carrillo has participated at the Cross Over Ministry Clinic and community events within the Richmond area. He is a big believer in providing dentistry for everyone no matter age and or socio economic status.
For more information on Juan Carrillo, DMD, please visit the website at
drjuancarrillo.com
.
Email Soothing Dental Care