First Rate Financial Group Adds New Broker To Roster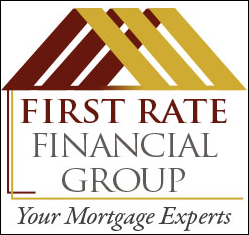 Westlake Village, CA -
First Rate Financial Group
is pleased to announce the recent hiring of Steve Patronete to our team of Ventura County mortgage brokers. Steve Patronete brings years of experience and a reputation for excellence to the FRFGP team.
Steve Patronete has worked in California real estate for more than 27 years, in both boom and bust markets, and has the knowledge and experience to help make the very best deals for homeowners. Patronete has been a licensed California real estate and mortgage broker since 1987, and in that time has gained the industry connections necessary to help clients with home purchase financing. Westlake Village residents and other local homeowners or buyers can rely on Patronete for services such as first time home buyer's programs, refinancing, and more.
Steve Patronete's experience in the industry has given him the ability to easily walk clients through buying and selling homes and securing the best mortgage financing, taking complicated financial concepts and breaking them down so that the average property consumer can understand them. With Steve Patronete's help, home buyers can rest assured that their interests are being represented and that they're receiving complete and thorough information to use in their decision-making process.
Steve Patronete married his high school sweetheart Tina in 1982. They have two adult children. Jenna, a graduate of SDSU, holds a master's degree and is an educator. Taylor, a graduate of Cal State San Marcos, works with his father. The Patronetes have two dogs, enjoy outdoor activities such as golfing, cycling and watersports, and are active members of Cornerstone Community Church in Moorpark.
Steve Patronete's professional experience and good character make him exactly the type of broker First Rate Financial Group needs to fulfill its mission of offering customer-focused home purchase financing. Westlake Village and other local residents seeking mortgages, refinancing and related services should consider Steve Patronete and FRFGP today.
About FRFGP
First Rate Financial Group is a Westlake Village, CA mortgage lender specializing in helping customers in the Conejo Valley area get the best possible loans for new mortgages and refinancing, along with other financial products, such as reverse mortgages. In business for nearly 15 years, our focus is building great relationships with our clients, ensuring they'll come to us time, and time again, for their home finance needs. For more information, visit
http://frfgp.com/
or call 818.707.4131.
Email First Rate Financial Group