Mayoral Dermatology Publishes Cosmetic Dermatology Guide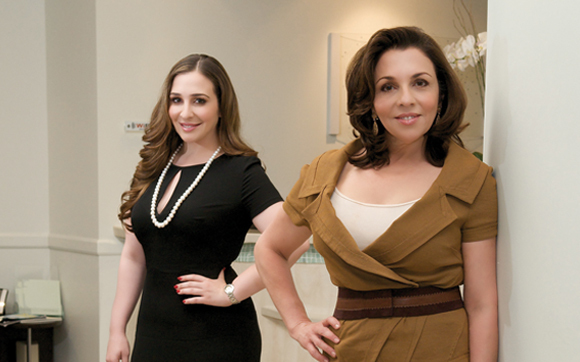 In an effort to help consumers understand cosmetic dermatology procedures, Dr. Flor A. Mayoral, M.D. has published an online comprehensive Guide to Cosmetic Dermatology Procedures
http://www.mayoralderm.com/cosmetic-dermatology/
. Written in an easy-to-read glossary style format and alphabetized for quicker access to specific procedures, the guide provides information consumers need to in order make an informed decision regarding skin-enhancing treatments designed to eliminate wrinkles, firm sagging skin or reduce the appearance of spider veins, birthmarks or acne scarring.
As a premier south Florida cosmetic dermatology practice, the Doctors at Mayoral Dermatology have extensive experience in using laser therapies, dermal fillers, wrinkle relaxers and nonsurgical body contouring treatments. This handy guide is the perfect starting place to learn more about cosmetic dermatological procedures without spending hours on the Internet.
Founder of Mayoral Dermatology and member of the American Academy of Dermatology
Dr. Flor A. Mayoral
, M.D., is a board certified dermatologist with over 30 years experience in the field of cosmetic dermatology. Dr. Mayoral is joined by
Dr. Janelle Vega
, Dr. Manuel Iriondo and Sabrina Hanna DeSolo PA., to provide the most effective, cutting-edge treatments available to erase signs of premature aging on skin, smooth away folds and wrinkles and provide patients with radiant, youthful skin. In addition to cosmetic dermatology treatments, Mayoral Dermatology also offers a procedure to remove precancerous and cancerous skin lesions called the Mohs technique, a specialized, minimally invasive method of excising these types of lesions.
For more information about the many cosmetic dermatology procedures offered at Mayoral Dermatology, visit the new guide at
http://www.mayoralderm.com/cosmetic-dermatology/
or download the PDF here:
http://bit.ly/1fdJLoV
. To talk to a Mayoral Dermatology staff member, call 305.665.6166 or simply make an appointment online using the form available on
MayoralDerm.com
.
Email Mayoral Dermatology