Faucets N' Fixtures Announces Acquisition of The Faucet Factory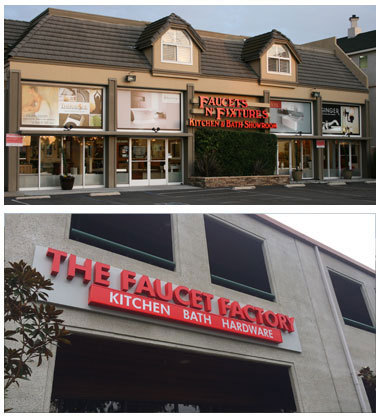 ORANGE – Jan. 24, 2013 - Faucets N' Fixtures of Orange, California announced today that it has purchased The Faucet Factory in Encinitas, California. The acquisition cements Faucets N' Fixtures as the premiere destination for kitchen and bath fixtures throughout Orange County and San Diego County.
Homeowners, designers and builders can now utilize either location to gain access to the company's wide array of products, including some of the most exclusive brands in the industry. "Our company has seen some great growth over the last few years and we are excited to expand into North San Diego County to continue that progress," says owner Joel Warners. "We pride ourselves on being the best choice for homeowners and industry professionals when it comes to providing the most elegant and authentic products on the market. This new location will allow more accessibility to our product offerings and to our hands-on customer service."
About Faucets N' Fixtures
Faucets N' Fixtures is a family run company that has been providing decorative plumbing solutions to Southern California since 1984. Their exquisite showrooms are outfitted with the most current trends in kitchen and bath including sinks, tubs, faucets, steam & sauna, mirrors, cabinets, towel warmers, toilets & bidets, furniture & vanities and cabinet & door hardware. Their professional sales people that greet you in their showroom and guide you through the process from the beginning of the project to the end make them stand out as the best solution for anyone building a new home or remodeling their kitchen or bathroom . To learn more about Faucets N' Fixtures, visit
www.faucetsnfixtures.com
.
Media Contact
Mindy Hibma
Marketing Manager, Faucets N' Fixtures
Ph: (714) 639-9234
E-mail:
mindy@faucetsnfixtures.com
Email Faucets N' Fixtures