New Disney Travel Q&A site launched by 1923MainStreet.com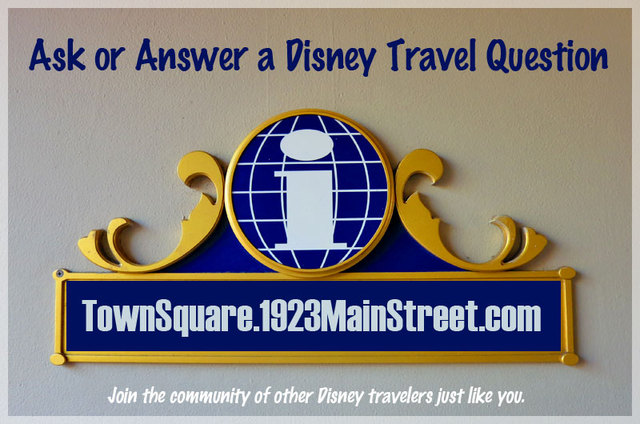 1923MainStreet.com
has launched a new website with a focus on Disney travel questions and answers.
TownSquare.1923MainStreet.com
will serve as an independent platform for Disney travelers to get and give Disney travel information based on personal experiences. The site is completely free to use.
"Town Square provides a forum for Disney travelers who want first-hand feedback from other Disney travelers, typically while they're planning their own Disney vacations," said Mike Belobradic, founder of 1923MainStreet.com. "Since launching 1923MainStreet.com we've found that there is a real demand from users wanting Disney travel tips from fellow travelers. Town Square provides a forum for Disney vacationers to ask questions and provide answers based on their own Disney travel experiences."
A key feature of the new website is its independent nature. "There is a lot of great information about Disney vacations online and people like to read a lot of it. We encourage Disney travelers to read as much as they can and gather Disney travel tips from across the web, but one of the key benefits of Town Square is its independence," said Mike.
"We are not affiliated with the Disney Company and we are not part of any travel agencies or other businesses. It's all about creating a Disney travel forum that is truly independent. No one is trying to sell you anything in Town Square. Sometimes you want official information and Disney has great resources for that. But sometimes you want a personal opinion from people just like you. This is a place where the sharing of Disney travel information and personal experiences is the name of the game," he added.
1923 Main Street is an independent site that focuses on Disney travel tips and recommendations. In addition to the main site, the related blog-
Word on the Street: A Disney Travel Blog
-also provides topical advice and Disney travel tips for readers. Town Square is the latest addition to the 1923 Main Street family of Disney travel information resources aimed at providing independent sources of Disney travel information.