Skytech Solar Certified Installer For GoSolar San Francisco Program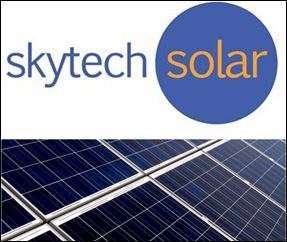 San Francisco, CA – GoSolar San Francisco was started in order to encourage more San Francisco residents to install solar power in San Francisco. The money has been release in November which gives residents, non-profiits, commercial, even more incentive to get on board with the program and start saving money on their electricity bills, as well as reduce their impact on the environment.
GoSolar SF is a city-wide program to help residents and businesses decrease their out-of-pocket costs to install solar systems. The program is beneficial for customers, as they are able to decrease their electricity bills by a significant amount on a monthly basis. The city also benefits, by helping to decrease the carbon footprint of their location in the world.
Skytech Solar
is a certified installer for the GoSolar SF program. In business since 2008, Skytech Solar is the leading installer of solar energy in the Bay Area, and has always been an advocate help for low-income San Francisco residents to be able to reap the financial and environmental benefits of going solar. Skytech Solar has always been focused on the customer and helping them determine the solar pros and cons that pertain to their exact situation. Each home and business will have varied pros and cons, and the professionals at Skytech Solar help each customer to decipher those benefits to determine the appropriate plan for their situation.
Any home or business owner/NON Profit that would like more information on GoSolar SF, or to learn how Skytech Solar can help them obtain solar power, can visit Skytech Solar online.
About Skytech Solar:
Skytech Solar started as a small, home-based business, but has now become a leading installer of solar systems in San Francisco. Their goal is to provide affordable solar systems for the residents of San Francisco. Their focus has always been on the customer and their community. They strive to achieve the highest standards for every customer in the San Francisco area that they serve. For additional information please visit us at
www.skytechsolar.com
.