Big Monster makes big splash at Real Screen Summit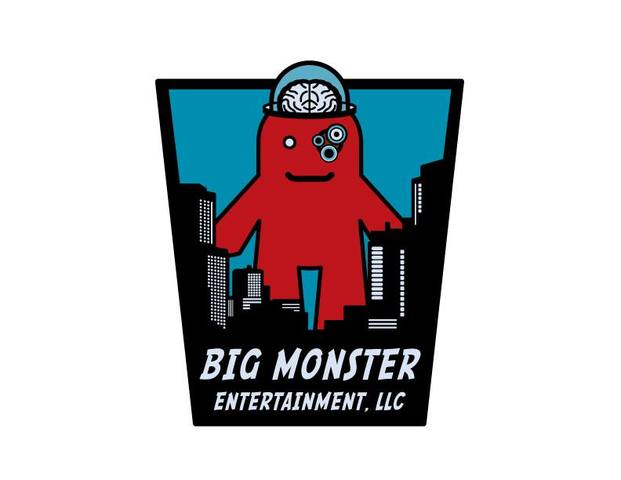 January 29, 2014 - Big Monster Entertainment, LLC hits the ground running on its first day at Real Screen and signs a development deal with GRB Entertainment for its reality show "GatorTown". Gary Benz, CEO of GRB, says of Big Monster Entertainment, "They are a very talented executive production and development house and have their fingers on the pulse of where reality is going by tapping into unique character sets and we look forward to this collaborative development effort."
Other deals recently signed by Big Monster Entertainments include an exclusive development deal with the Boy Scouts of America and their Boy's Life Magazine to create a teen series titled "Scouting Around" and a development deal to create programming for Vocativ - The Global Social News Network.
"Although Big Monster is a new venture, our partners have years of experience in creating global channels and programming, says Managing Director Rudy Vegliante. "Our partners have created and/or produced some of the most iconic shows to date including "Amazing Race", "The Extreme Sports Channel", " Fox's Fuel TV ( now Fox Sports 2), "Duck Commanders", "Savage Wild", " Hollywood Death Trip" and "The Extremists" to name just a few.
Unique characters, action and compelling stories are the major strands of the DNA that make up Big Monster Entertainment, and the firm plans to spend its time and efforts in finding new situations and characters that can play domestically and globally.
According to Vegliante, "Some programming is intrinsically domestic and for that you need to be as authentic as possible. However, some starts domestically and gains international appeal just because of the successes here in the USA. Our short-term goal is to create shows for the domestic market that play in the US and rate very well and we have other programming that is pure global right out of the gates." It's this that combination that Big Monster will employ to build Big Monster Entertainment.
Finding the needle in the haystack is hard and Big Monster Entertainment knows that making a copy of a show is not lucrative nor where they want to be in the marketplace.
"I love finding unique characters," says Executive Producer and Managing Director Lloyd Bryan Molander Adams. "Anyone can find action, but to find individuals that can carry a story and compel an audience to watch for 22 or 44 minutes is challenging, exciting and fun. When you find that combination of unique characters and compelling action it's a complete rush; it's why we do what we do While heading Programming and Production at Outdoor Channel, Lloyd executive produced Willie Robertson and family in their first show Duck Commanders. "I was introduced to Willie Robertson via colleague R. David Bolls III; Dave knew they had the "it" factor and as soon as we sat down and started eliciting their stories I saw "it" too; along with Production partners Warm Springs Productions our show was a success, highly rated and won numerous awards. Whilst everyone is trying to copy or find the next "Duck Dynasty", we are looking forward and not looking for the next copy but finding the "next original" and that is why are channel partners and production partners like developing with us – it takes time, money and patience, and we are positioned to develop for the long run.
About Big Monster Entertainment, LLC
Big Monster Entertainment, LLC is an executive production house dedicated to providing outstanding entertainment to worldwide audiences. Big Monster Entertainment focuses on program development, including both scripted and unscripted TV shows, documentaries and theatrical releases. Its partners have produced over a thousand hours of television programming for networks spanning the globe. Big Monster Entertainment is located in Bethlehem, PA; Culver City, CA; and Incline Village, NV, and its Managing Directors are Lloyd Bryan Molander Adams, J. Lazarus Auerbach and Rudy Vegliante. bigmonsterent.com
Email Big Monster Entertainement LLC