Cherry Hill Dental Office Looks to Educate the Community through Interactive Website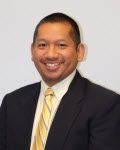 Family and specialty dentists, Drs. Espinoza, Ahlo, Cole-Ahlo, and Ahn have announced the launch of a new, patient-focused website. Their practice, Haddonfield Dental, is utilizing the website to help educate the community on both the importance of oral health and its connection with one's overall systemic health. The website includes a links page with informative dental resources as well as a frequently asked questions page to address common concerns on topics ranging from oral hygiene to more complex dental procedures.
Dr. Ahlo explains, "Whether someone is looking for a specialist, a general dentist, or someone they can trust, more and more people are using the Internet to find their dentist. When you are looking for a dentist or a practice, one of the most important things patients should consider is that your dentist takes into account your overall dental condition as well as your health history. Frequently, we see patients that have seen a dentist that only treated an isolated problem in their mouth, while neglecting to recognize and inform the patient of their overall dental condition. In some of these cases, one problem is addressed while other areas are progressively getting worse and the patient just doesn't know. Our practice is unique in that we are a group of specialists in a family practice setting that can provide both comprehensive general and specialty dental care, all in one place. Because we work together, we are able to review, discuss, and decide on a treatment plan that is specific for you, with you. For the most anxious of patients, we also offer IV and oral conscious
sedation dentistry
, as well as nitrous oxide. Our practice is built on the foundation that we are here to provide you with the highest quality of service and information available and we want our online presence to be a reflection of that."
The website possesses interactive attributes including educational videos and a free Smile Gallery feature to help patients make better informed decisions about their oral health. Current and prospective patients now have access to helpful dental links as well as other informative content when they visit the website. The team at Haddonfield Dental offers multiple services in one convenient place, making the practice a one-stop-shop for dental treatment. Some of the services offered include:
Cosmetic Dentistry - Dental implants, porcelain crowns, veneers, dentures
Sedation Dentistry - Nitrous oxide, IV (intravenous) conscious sedation, and oral conscious sedation
Invisalign® - Teeth straightening with clear aligner trays.
Teeth Whitening
Periodontal and Implant Dentistry- Scaling/root planing, gum surgery, bone grafting, regeneration, surgical implant placement
Root Canal Dentistry- Microscopic root canal therapy

"We want our website to be the one people visit in our area to get all of their dental questions answered. We've compiled a list of topics and frequently asked questions that we believe addresses most of the concerns people have when selecting a dentist. We hope that will help them make an appropriate, informed decision", Dr. Espinoza added.

About Haddonfield Dental
The team of dental professionals at Haddonfield Dental is composed of specialists from a wide variety of fields including endodontics, prosthodontics, periodontics, dental implants, cosmetic dentistry, and family dentistry. For more information about good oral health practices, please visit the website at haddonfielddental.com