Percolate Releases New Real-Time Marketing Guide for the Big Game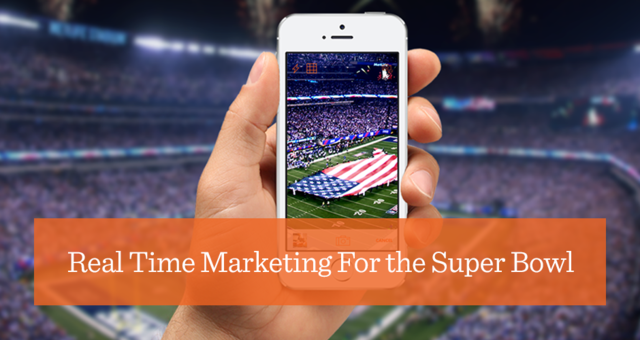 Percolate, a thoughtful technology company whose software platform enables brands to create content at social scale, announces the release of a new, free marketing guide:
"Winning Real-Time Marketing During the Big Game"
.
During the 2013 Super Bowl, 109 million viewers helped generate 52.5 million social comments, while certain brands' skilled real-time marketing earned them lasting praise from consumers and journalists. With 2014's contest between the Denver Broncos and Seattle Seahawks set to match or even exceed those viewership figures, real-time content on social media is a major event marketing opportunity for advertisers looking to complement and amplify multi-million dollar TV media buys.
This short guide
walks through some of the best opportunities to set your real-time marketing up for success at a major live event like the Big Game. The report also shares several different ways
Percolate's content marketing platform
is helping brands of all sizes tackle real-time resource constraints, collaboration, asset collection, content production, on-site photography, user-generated content (UGC) sourcing, social media compliance and cross-channel publishing for major sports events.
78% of people surveyed by advertising agency VB&P say they are more excited about Super Bowl commercials than the game itself this year. And with 68% of consumers between the ages of 18 and 29 saying social media enhances their Super Bowl viewing experience, Percolate strongly encourages marketers to prepare for this once-a-year opportunity to share their brand's best messages with a highly-engaged sports audience at global scale. For marketing and agency teams looking for ways to get better marketing results with less investment, Percolate is here to help.
For more information about Percolate or to receive a free copy of the report,
visit their website here
.