This Valentine's Day Buy Smart from JD Closeout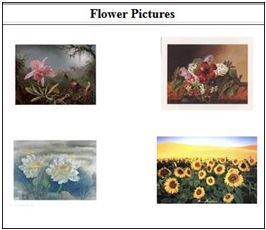 Hollywood, FL -
JD Closeouts
is the place to shop for all your gift giving needs. Explore our high-quality merchandise for your home or business. We carry overstock and surplus collectibles, figurines, picture frames, gifts for him and her, and much more for your enjoyment! Everything on our website is sold in large or small quantity, and we have an unlimited supply of it. The holidays have come and gone, but people everywhere are stocking up for great, affordable gifts, business supplies, and much more — only at JD closeout!
From discontinued footwear, to lavish china sets for your home, we have everything you could possibly need. Have a small business? Call us for a freight cost! Order from us and get the highest brand names, at the lowest prices around. Buy pallets or truck loads of things from us for your office. We have computers, laptops, desktops, monitors and all the things you will need for your office at wholesale discount prices. With Valentine's Day right around the corner, we carry perfumes and other women's accessories to gift to your lovely lady. Spice it up a bit by giving her sexy lingerie or a gift basket full of goodies. Try the V.S. imitation scented body lotions to make her feel beautiful. We also carry brand name men's and women assorted perfumes, colognes, shoes, hair care products, accessories, cosmetics and more. Remember your favorite brand name department stores once carried? We have it! Search through our wide selection of products and you'll be surprised to see what you can find. Show them you love them with a one-of-a-kind painting for their home that they will cherish for years to come. Get your sweetheart a LCD TV or a laptop in perfect, mint condition at an affordable price.
Give the gift they won't forget this Valentine's Day. We have plush toys, high-end imitations, brand name handbags and shoes from Calvin Klein, Baby Phat, Roca Wear as well as fashionable apparel in all sizes. Men's wallets, we got them! Sun glasses, we have them in all sizes that fit your face and your budget. Shipping methods are simple and make life easier for you. We coordinate pick-up and shipping with courier companies to make sure you get your delivery on time. We sell merchandise in tip-top condition from closeouts, surplus and discontinued items. We carry only the highest quality in brand names and electronics that you'll find anywhere. This Valentine's Day, check out our closeout deals, surplus items and discontinued merchandise at discounted prices. Best of all, we ship items across the United States and internationally! Visit us at:
http://www.jdcloseouts.com/
or call us toll free: 1-800-380-5861.
About us: JD Closeout is the liquidation and closeouts merchandise expert. We carry various products from department stores and catalog companies in the USA. Visit our warehouse or order online and see what we're all about! From surplus merchandise, discontinued products, name brands and much more! We offer high-quality items, from apparel, toys, electronics, upholstery and more for your buck.