BVA Scientific Announces Promotional Sale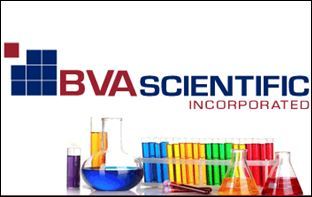 San Antonio, TX - Lab supply experts at BVA Scientific Inc. are announcing that, beginning in November, they will be offering Nichiryo brand pipettes and pipettors at 3-for-2 promotional prices.
Nichiryo, a renowned manufacturer of medical devices and liquid handling products, specializes in designing devices that meet the real-world needs of the laboratory, science, and technology fields. Their pipettes and pipettors are known for their abrasion tolerance, dispensing efficiency, and comfortable, fatigue-free designs, and when clients purchase two orders of a specific set of products, they will receive an additional third order at no additional cost. This offer extends to Nichipet EX Plus II Pipettes in 100-1000ul, 2-20ul, and 1-5ml sizes, and to adjustable digital pipettors in those and several other sizes.
In addition to Nichiryo products, BVA Scientific also offers a wide variety of other equipment and supplies for the scientific and laboratory industries, including thermometers, hydrometers, ph buffers, and much more. They also have an extensive assortment of oilfield supplies, such as gaugers and trucking supplies, that can be delivered within two days to Oklahoma and Texas fields and within four days to North Dakota sites.
About BVA Scientific
BVA Scientific has been providing supplies and equipment to the scientific and laboratory community for nearly 25 years. They are members of a number of professional organizations, including the SCTRCA, HUB, DLA, ILDA, SAMA, LIDS Ecat, and more. Their staff has over 100 years of experience in the industry and is dedicated to providing the highest possible quality customer service. They are proud partners of the finest manufacturers in the industry, including Nichiryo, Microflex, Blue M, Kord-Valmark, and more.
To see the specific products available with this promotion, go to
http://www.bvascientific.com/products/SPECIAL%20PROMOTIONS/NICHIRYO%20PROMOTION.aspx
, or to see all of the products and services offered by BVA Scientific, visit their homepage,
www.bvascientific.com
. You can also speak with a BVA representative directly by calling (210) 340-0032 in the San Antonio area or toll free (800) 257-6474, or by visiting their offices in person at 231 E. Nakoma, Suite 300, San Antonio, Texas, 78216.