BVA Scientific Announces a Promotion on Nichiryo Products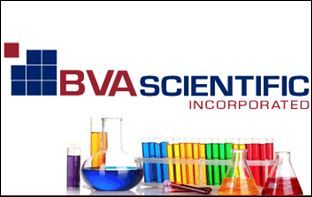 San Antonio, TX –
BVA Scientific
, a leader in scientific lab supplies and lab equipment distribution, is announcing a special buy-one-get-one-free promotion on Nichiryo products including pipettes, pipettors and pipette tips. BVA is proud to deliver clients the best chemistry and laboratory supplies. Nichiryo products are a trusted name in the business and with the current promotion, laboratories can stock the supplies they need while saving significant costs.
Nichiryo pipettes are known for their advanced durability against organic solvent dispensing. All models have plungers made with materials resistant to organic solvents and alloy springs to avoid metal corrosion by organic solvents. Easy-Calibration function provides simple lab calibration and the one-touch locking mechanism makes it easy to lock the sample volume.
Today's fields of science and technology require change, speed, and advancement, and Nichiryo products support groundbreaking research by providing innovative instruments. By cooperating with research facilities at distinguished universities and institutions to gather information from distribution channels around the world, Nichiryo has developed reliable tools that are the preferred choice for many laboratories. BVA Scientific makes it affordable for chemistry companies and research laboratories to benefit from these industry-leading tools while conducting their important work.
BVA Scientific also offers an extensive catalog of products of chemistry supplies, microbiology supplies, or supplies for any other specialized field that requires premium lab equipment.
To purchase Nichiryo products or browse the catalogue of other industry leading scientific equipment brands, visit
www.bvascientific.com
.
About BVA Scientific:
BVA Scientific is a full line distributor of scientific laboratory supplies and equipment. Founded in 1989, we have over 100 years of knowledge and experience in the laboratory supply industry. Located in San Antonio, TX, we serve the continental US and offer next day service to south and southwest Texas and two-day service to Oklahoma, Arkansas, Louisiana, Mississippi, Alabama and parts of Kansas and Florida. We have expertise in the lab supply business and we can help you determine the products you need, set up your lab, and help keep your lab running efficiently.