L S Coding & Education LLC Providing Key ICD-10 Classes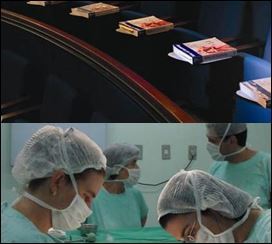 Tucson, AZ –
L S Coding & Education LLC
, an AAPC Professional Medical Coding curriculum provider, is now offering ICD-10 classes. Certified medical coders must pass the AAPC ICD-10 proficiency exam no later than September 30, 2015 to retain their medical coding certification.
On October 1, 2014, ICD-10-CM (International Classification of Diseases, Tenth Revision, Clinical Modification) will replace the currently used ICD-9. The ICD-10 code set will be based on up-to-date medical terminology and advances in medicine, while also offering flexibility for code set expansion.
With the replacement of the decades-old ICD-9 comes many challenging changes to the medical community. For one, the code count will jump from approximately 17,000 codes to 141,000. For another, this update coincides with health care reform that requires electronic health records.
That's where the increased need for certified medical coders comes in.
What is medical coding? According to Lynn Schoeler, licensed AAPC instructor and President of L S Coding & Education LLC, medical coding involves "reading the provider's chart or procedure note and determining what services were actually provided to the patient." In this way, Schoeler said, "certified coders help prevent legal difficulties and ensure that providers receive full reimbursement in a timely manner."
Certified coders have passed the American Academy of Professional Coders (AAPC) National Examination to receive their Certified Professional Coder certification. With nearly 100,000 members, the prestigious AAPC is preferred by both physicians and payer organizations.
Certified coders will be required to pass an ICD-10 proficiency test by September 30, 2015 for ICD-10 certification. Early certification will ensure certified professional coders are an integral part of ICD-10 implementation.
L S Coding & Education LLC's ICD-10 classes are designed to prepare professional coders for the AAPC ICD-10-CM open-book exam. The training is available as a four-week classroom course or a 16-session online course. For distance learning, the pre-recorded classroom environment features lectures, handouts, and visual aids. Both classes will feature a final exam that closely mirrors the AAPC test.
The course is available year round, so enroll today. For more information, inquire at
CertifiedCoderTraining.com
or call 866-737-3701.
About L S Coding & Education LLC :
L S Coding & Education LLC offers a unique distance learning technique for medical coding training. Online students view lectures actually given to a classroom full of students. With these methods, their certified professional coders pass rate exceeds the national average by 10-15%.
Email L S Coding & Education LLC