PayU Shares Tips to Help Businesses Choose the Right Online Shopping Cart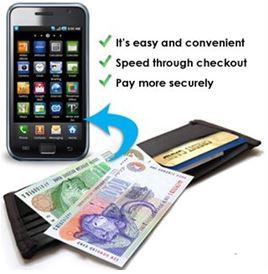 Johannesburg, South Africa – According to Johan Dekker, COO of
PayU South Africa's leading online and mobile secure payments solutions provider
: "When deciding on your business's ecommerce shopping cart software, the most important aspect to consider is how well the cart software meets your commercial objectives. It also has to be customisable to fit your business and marketing needs, be flexible enough to scale as your business grows, and be secure and support industry standards."
Dekker also went on to share ten tips that will assist online merchants select the appropriate shopping cart for their businesses:
1. Search-engine Support
Make sure you choose a shopping cart that will give you control over your own title tags, meta descriptions, custom URLs and keywords. This allows you to easily optimize individual product listings for the various search engines. Without this feature your products/services will be difficult to find online, and you will need to spend additional funds on online advertising to drive awareness and generate sales.
2. Integration with Popular and Secure Payment Gateways
Your shopping cart must be able to integrate with a payment solutions provider that is Payment Card Industry Data Security Standards (PCI DSS) compliant, and recognized as a reputable player in the industry. People consider these trust signals, making them more likely to utilise your shopping cart. It assures them that strict security protocols are being followed to protect their banking information. The credibility of a payment service provider can be determined by looking at their customer profile and the years of experience in the industry.
3. Product Review Feature
Your shopping cart should have an easy to use product review feature. Research shows that that the inclusion of good and bad reviews offers greater assistance in selling products when compared to not having any reviews featured.
4. Site Search
All ecommerce platforms should support site search. Customers expect to find what they're looking for in one or two clicks and adding site search could be the difference between selling a product/service and losing a customer.
5. Customisable and Multi-layered Navigational Structure
As your product range expands, it is important to consider the impact this will have on your site navigation. Your shopping cart must be able to support the new categories, subcategories and product filters that you plan to list (for example, customers may want to search for products based on colour, size, or features).
6. Product Thumbnails and Image Zoom
Your online store is your shop window – the better your products look and the more detail the customer can see, the more enticed they will be to buy. Ensure that your products are represented in the best possible way and also make certain that you choose a shopping cart that supports the display of large thumbnails.
7. Flexible Pricing Management
To accommodate the various retail peaks that require pricing changes (such as promotional pricing), your shopping cart should offer flexible pricing features that will allow you to set-up multiple pricing options, including the processing of discount and coupon codes.
8. Reporting Functions
A good shopping cart must have built-in sales reporting and analytics capabilities, as well as easy to export sales reports. This will help you track product sales down to a significant level of detail.
9. Displaying Stock Availability
Even though you may disable cart buttons for out-of-stock products, many customers will "save" items in their cart and return later. It's important to assure customers the item is still available and notify them when items are unavailable.
10. Fast and Easy Checkout
The checkout process needs to be quick and uncomplicated – ideally with all the fields contained within a single page. Ensure that your selected shopping cart (or payment gateway) supports this.
About PayU:
PayU
is an online and mobile payments service provider, PayU Payment Solutions (Pty) Ltd ("PayU MEA") enables and empowers businesses and individuals in the Middle East and Africa to safely transact and easily participate in ecommerce.
It is owned by Naspers and the company's products include a digital wallet for consumers and a PCI DSS level 1 certified payment gateway for businesses. PayU's vision is to be the most trusted payment gateway in the region for both merchants and consumers.