Wattco Unveils Its Flanged Immersion Heaters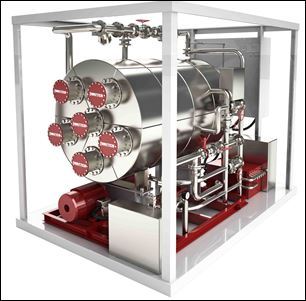 Hallandale, FL - Local electrical heating manufacturer Wattco announced today that it is releasing a
new line of flanged immersion heaters
. The unveiling comes after industry certification of this innovative type of electric heater, with diameters of up to 18 inches, to provide maximum efficiency.
The oil and gas industry employs many complicated industrial processes, including exploration, extraction, refining, manufacturing, and shipping. At countless points throughout these steps, liquid, usually oil or water, must be maintained at a certain temperature level. This is why so many in the oil and gas industry use industrial heaters to heat up their products.
Recently, with the certification of new flanged immersion heaters, this process has become easier and safer. Taking advantage of a variety of different alloyed tubular elements, flanged heaters work best with moderate heat sources to infiltrate heavy solutions across the tank or vessel. Using a digital controller, any user can quickly and efficiently control the heating cycles through the substance, thereby targeting a pre-set, desired temperature. According to the company, Wattco flanged heaters are available in a variety of different sizes, ratings, elements, controls and terminal box housings.
When reached for comment, Wattco's President of Sales said he was proud of the innovative steps his team is taking: "Flanged immersion heaters are perfect for maintaining correct temperatures in large petro-chemical containers. Many of our friends in the oil and gas industry have told me how useful they are during the extraction process, especially with heavy lubricants like bitumen." He reports that he will continue to work closely with the petro-chemical heating process to fill the needs of that industry.
About Wattco
Wattco has been manufacturing state-of-the-art electric heating products since 1969. It has worked in the renewable energy field, with oil and gas companies, HVAC systems and government contracts. Wattco focuses on efficiency of product and friendly service to its customers. It offers a wide variety of designs, quick delivery and a price guarantee. For more detail please visit,
www.wattco.com
.