Marrero Dentists of Signature Smiles Dental Offer the Community a New Interactive Website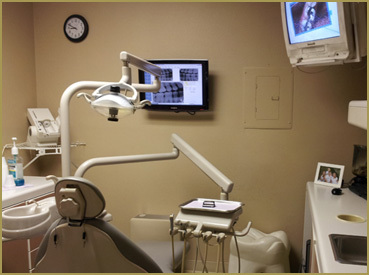 The
Marrero, LA dentists
at Signature Smiles Dental, have announced the launch of a new, patient-focused website which their practice is utilizing to educate the community on a variety of dental related topics. The website includes a links page with informative dental resources as well as a frequently asked questions page to address common concerns on topics ranging from oral hygiene to difficult dental procedures.
"I believe our website provides answers to many people's dental questions," says Dr. Bent. "It's an easy and convenient way to look up information without having to call a dental office first."
The website possesses interactive features including educational videos and a Smile Gallery tab showing
before and after dental procedure
pictures to help patients make informed decisions about their oral health. Current and prospective patients now have access to our dentist bios, an office photo tour, and detailed procedure information. Some of the services offered by Marrero dentists Drs. Bent and Katz include:
Cosmetic Dentistry
Family Dentistry
Dental Implant restorations
Teeth Whitening
"I hope our website makes patients feel more at ease about scheduling an appointment," stated Dr. Bent. "Our site offers details about us as dentists and pictures of the office so new patients can know a little bit more of what to expect."
About Signature Smiles Dental
Dr. Kim L. Bent is the owner of Signature Smiles Dental. She has been practicing dentistry in the Marrero area for 15 years and loves getting to know her patients and their families. Everything in the office is geared toward optimizing a patient's dental experience. From educational videos in the waiting room to 6 state-of-the-art operatories, Signature Smiles Dental offers modern dental care with a warm and gentle atmosphere. To learn more about Signature Smiles Dental or about the dental professionals on staff, please visit
signaturesmilesdental.net.
Email Signature Smiles Dental