Springfield, Ill. Dental Practice Adds New Staff Members to Their Team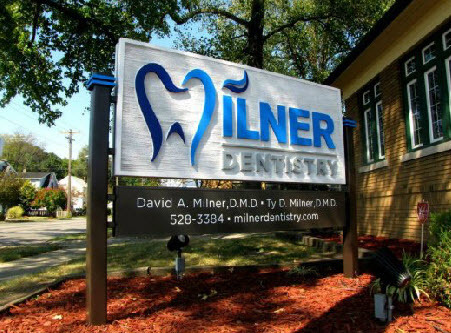 As the Springfield, Ill. dental practice Milner Dentistry grows, it recently announced the addition of several new dental professionals to its team.
Springfield, Ill. dentist,
Dr. Ty D. Milner
joined his father,
Dr. David A. Milner
, at Milner Dentistry to continue the family practice after graduating from Southern Illinois University in 2012. As the practice has grown over the past couple of years, the dentists running it have added some team members to help bring great dental care to Springfield and the surrounding communities.
Most recently, Laci Indermark joined the practice in November 2013. She is currently training to take over the responsibilities of office manager. She brings four years of office manager experience to Milner Dentistry and will be taking over Sa Milner's, the current office manager and Dr. David Milner's wife, responsibilities at the practice.
"We're pleased to bring Laci Indermark on board and we know that her experience and character will fit right in at our family-owned dental practice," Dr. Ty Milner said. "We set very high expectations for the members that join our team because we want to keep delivering the same level of care that has kept us in business since we opened our doors in 1987."
Lindsay Bolsen joined the practice late last year in October 2012 and is currently training and taking prerequisite classes to apply to dental hygiene school. In her current role she is assisting Dr. Ty Milner and brings four years of dental assisting experience to Milner Dentistry.
"Lindsay Bolsen is another great addition to the team at Milner Dentistry. We're happy to have her and the dental assisting experience she brings to our practice," Dr. David Milner said. "I love to bring people into the dental field that are passionate about their careers and wish to grow with our practice."
Betty Wade is one of the familiar faces at Milner Dentistry and has been Dr. David Milner's dental assistant and receptionist for almost 20 years. Wade has more than 32 years of dentistry experience in both Iowa and Illinois. She specializes in making patients at Milner dentistry feel comfortable and right at home.
Some of the services offered at Milner Dentistry include:
Teeth Whitening
Dental Implants
Family Dentistry
About Milner Dentistry
Dr. David Milner graduated from Springfield High School in 1976. He began his undergrad at Lincoln Land Community College and finished his last two semesters at Southern Illinois University in Carbondale in 1979. After just three years of undergraduate studies, he was accepted into the Southern Illinois University - School of Dental Medicine in Alton where he graduated in 1983.
Dr. Ty Milner began his educational journey at Benedictine University at Springfield, formerly known as Springfield College in Illinois where he was a part of the College's baseball team, the Springfield Bulldogs, and earned his associates degree in 2006. From there, he went on to major in Integrative Biology at the University of Illinois while also being a part of the Fighting Illini baseball team, graduating in 2008. Immediately after graduation, Dr. Ty enrolled at the Southern Illinois University - School of Dental Medicine, his father's alma mater, where he received his Doctor of Dental Medicine degree in 2012. In the summer of 2011, Dr. Ty took part in the Jamaica Humanitarian Dental Mission trip that was organized by the faculty, staff and students of SIU-School of Dental Medicine.
For more information on Milner Dentistry, please visit the website at
www.milnerdentistry.com
.