Powerful Impressions from Powerful Cleaning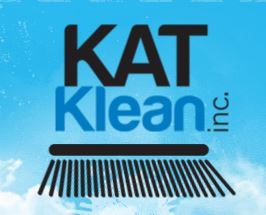 Dallas, TX –
KAT Klean
, a Dallas/Ft.Worth Industrial floor cleaning company specializing in warehouse floor cleaning, recently invested in the industry's top-of-the-line riding scrubber, Power Boss' Commander T90. The machine, an industrial floor cleaner, commands a price of upwards of $54,000.00 but the practicality and attention to detail provided by the Commander T90 are unparalleled.
By purchasing a high end scrubber/sweeper machine, KAT Klean, Inc. ensures that they can provide their clients with reliably clean work space and storage environment that make working and storing merchandise and equipment safer, while enhancing their customer's professional image.
Some feature of the Commander T90 include 100 gallons of holding capacity, which means the machine can store cleaning solution and collect and store waste water for proper disposal. The T90 also offers a friction sweep to collect any debris or liter before scrubbing concrete surface. Compared to pressure wash cleaning which leaves hundreds of gallons of wastewater when addressing parking lots and warehouse floor cleaning, KAT Klean's new machine comes equipped with a vacuum that sucks up and stores waste water. Preventing any concrete slab damage during a warehouse cleaning. And ensures all parking lot cleaning is done within EPA's "Clean Water Guidelines". Customers can expect an efficient cleansing with little risk to their property and adherence to all EPA Guideleines.
KAT Klean, Inc. can provide warehouse floor cleaning, hospital exterior cleanings, parking lot cleaning services that include surface scrubbing. While many of KAT Klean's competitors offer similar services, many do so with rented equipment, which is neither reliable, nor as powerful as the Commander T90 commercial cleaning machine.
KAT Klean made the considerable investment in purchasing a high quality industrial scrubbing machine to ensure that their customers are provided with the best service possible. Because of their unique warehouse floor cleaning and other industrial cleaning services, the company is willing to travel throughout the southwest. By using KAT Klean's parking lot cleaning services, warehouse floor cleanings, or other industrial cleaning services, customers make an investment in their own companies, improving the work environment of employees and enhancing the look of their facilities. For more information regarding the Dallas/Fort Worth industrial floor cleaning services provided by KAT Klean Inc., check out their website.
Company Bio:
KAT Klean is an industrial cleaning service that offers floor scrubbing, stain removal and coating for a variety of industries. From parking lot cleaning, to warehouse floors and hospital exteriors, the professionally trained staff can handle the toughest of cleaning jobs. In addition to well-trained staff members, KAT Klean invests in procuring top-of-the-line industrial cleaning equipment in order to provide the most thorough and highest quality of service possible. Attention to quality and service makes KAT Klean a leader in industrial cleaning. For more detail visit
http://katkleaninc.com
.