Ecommerce Made Easy with the GreenRope-Magento Integration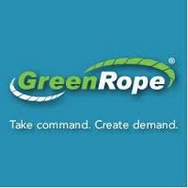 San Diego, CA – February 7, 2014 –
GreenRope, a leading CRM and Marketing Automation platform recently announced the launch of their integration with Magento making a more fluid transition for eCommerce businesses everywhere to streamline their online sales and marketing efforts.
"We pay attention to our customers needs and wants, and an integration with Magento has been on the list for a while," explains CEO, Lars Helgeson. "Our platform makes the lives of our customers easier, and the ability to integrate a highly used platform like Magento with GreenRope, helps businesses streamline their online sales and marketing processes."
Feature Highlights and User Benefits:
Import Magento store items and item categories into GreenRope
Import Magento customers into GreenRope
Import Magento orders to GreenRope
Configure Magento to send items, item categories, customer data and order data to GreenRope when subsequent orders are taken from Magento
Orders can trigger workflows and events in GreenRope such as emails and drip campaigns
Magento is a commonly used ecommerce platform, and many GreenRope users will be able to take advantage of this new integration. The ability to trigger email campaigns increases efficiency and productivity, while greatly enhancing the customer experience. Now eCommerce businesses using GreenRope can streamline their follow up, as well as track their customers' orders within the CRM. This allows them to gain a more holistic view of the customer based on their needs, and ensures more personalized follow up with future engagements.
Try GreenRope for 30 days, free at
www.greenrope.com
.
About GreenRope
Lars Helgeson, who saw the need to make running a small to mid-sized business easier and more efficient, founded GreenRope. GreenRope's mission is to resolve the challenges of managing business operations by providing cloud-based integrated software that is effective, affordable, and user friendly. GreenRope streamlines key operations, including e-commerce and accounting, CRM, email marketing, mobile marketing, calendaring, websites, social media and more, into one easy-to-use platform. By using GreenRope, companies can reduce their marketing and CRM software expenses by an estimated 80%. GreenRope's affordable pricing plans start as low as $99/month. Visit
www.greenrope.com
for more information.