New York Window Film, Co., one of the largest window film installers on the East Coast, is getting even larger.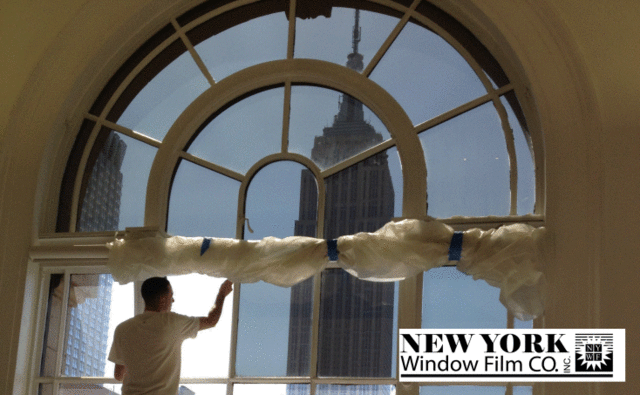 New York Window Film, Co. is pleased to announce that it is bursting at the seams at its present location, and is in negotiations to purchase an existing larger building about 3 miles from its present address.
New York Window Film
has worked out of a building at 131 Florida St, Farmingdale, NY, since the year 2000. Under the leadership of Stephen Pesce, the sales/support staff has increased to 8 persons. The office space required to accommodate this staff, and the inventory required to provide the incomparable service, that they not only offer, but deliver, has prompted the need for this move.
New York Window Film's president, Stephen Pesce, started NYWF in 1990, as a one man band, working out of a 100 sq ft third floor office, of a building that housed an auto detailing business. Foreseeing the need, and the demand, for window film on flat glass, New York Window Film, Co., Inc. was formed. They moved to the present 1,800 sq ft location in the year 2000, with 5 employees.
Today, with 12 installers, and 8 sales/support staff, 7 vehicles, and over 1,000 rolls of window film in inventory, New York Window Film is a moving force in the window film industry, carrying major window film brands manufactured by
3M
,
Vista
, Llumar, Solyx, and others.
Though installing
solar
(heat, glare, and fade reducing) window films was where it all started, Steve's vision has taken NYWF into many other areas where window film can be utilized. They are currently one of the largest installers, in the NY metro LI area, of:
Steve and the staff at New York Window Film, Co., are committed to giving their customers, the finest service, and products in the industry. Their client response, through the business that they have trusted NYWF with, has allowed New York Window Film to grow, and to continue growing.
It is because of this growth that they will be moving to larger accommodations. NYWF will keep you informed of when the move is complete. However, "be assured that even throughout our process of moving, we will not cease to provide the incomparable service that has gotten us to this point", says Steve.
Like them on
facebook
, and keep informed.
Contact Information
631-420-4101
212-526-1414
Email New York Window Film, Co., Inc.