Knowing is Not Enough by indie author Patricia Walker Chatman now available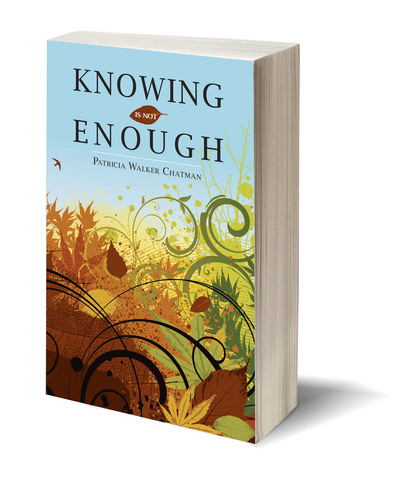 Detroit, MI, January 12, 2014 – Walker Chatman Publishing, released its first book in January 2014 by indie author Patricia Walker Chatman available now on Amazon.com, Smashwords.com, goodreads.com and BarnesandNoble.com.
"I have always wrote short stories," says author Patricia Chatman, "I have captured the essence of all of those stories into one novel."
"Knowing Is Not Enough"
"Till death do us part" comes a lot faster than Alex expects. Her husband, Jake, is very much alive, but they are apart as two married people can get. Jake has cheated on Alex yet again, but this time, public betrayal is more than she can stomach. Alex can't defend or justify staying in a marriage marred by infidelity and elaborate lies anymore, so she decides finally to deal with the reality of her life; it's a mess. After seven years of marriage, 40-year-old Alex is a newly single woman who hasn't been without a man since college. Before embarking on a new relationship, she must take time to figure out why she is constantly attracted to men who are emotionally unavailable. Through the help of friends and family Alex learns painfully at times, that before she can attract a "real man" she must first become a "real woman".
About Patricia Walker Chatman
For over twenty years, Patricia Walker Chatman has worked in the human service industry. In 2010, Patricia accepted a Faculty Associate position facilitating Financial Management for Human Services and various Business Topics. She holds a Bachelor of Science degree in Human Resources with a specialization in Training and Development. A Master Degree in Public Policy and Administration, and anticipates completing her doctorate in Public Policy Administration, May 2014. Knowing Is Not Enough is Patricia's first novel. Read more of story at
http://www.walkerchatmanpublishing.com
- Books.
Email Walker Chatman Publishing