PayU Doubles Merchants in 2013 – Success Proves Increase in Consumers' Online Shopping Confidence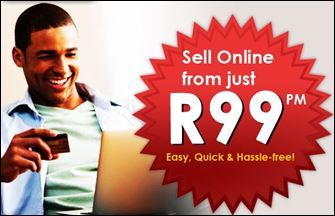 February 11, 2014 - Cape Town, South Africa
– PayU, South Africa's leading online payment solutions provider, doubled its merchant count during 2013. The significant increase is made up of merchants from various industries, with a notable increase in general retail.
New merchants signed over the last 12 months include TFG, Cape Union Mart, Safair, Toys "R" Us and DionWired, amongst others, says Charles Elliman, Head of Sales at PayU.
Demand in SME market for online payment service
The doubling of the merchant count is largely attributable to the upsurge of SMEs signing up for PayU's EasyMerchant product, according to Johan Dekker, COO of PayU. Specifically targeted at SMEs, EasyMerchant is "an easy-adopter" because it is designed to streamline the complexities start-up businesses might associate with online payments.
Increased transaction volumes
Dekker also noted a substantial increase in online transactions during 2013, indicating that South African consumers are becoming increasingly more comfortable with online payments.
Merchant interest in alternative tender types
"The marked improvement in transaction volumes can also be attributed to the diverse payment options which PayU now enables," says Dekker. "Our merchants' customers can pay via EFT, credit card, loyalty (eBucks, Discovery Miles), debit order by credit card and numerous other alternative payment methods including PayU (digital wallet), FNB Cell Pay Point and PayPal.
"To enhance customer and merchant convenience and provide them with a full circle of payments options, we decided to introduce innovative EFT payment options and a debit order by credit card service in 2013. The popularity of these payment methods has proven that consumers are in need of online payment options that offer an alternative to a credit card."
Uptake in prepaid airtime and electricity
During 2013, PayU also introduced a service allowing customers to purchase electricity and airtime securely via any internet enabled device, such as a mobile, PC or tablet at any time. Due to the convenience and safety of this service, it received a positive uptake and is continuing to increase in popularity.
"It is our intention to further expand our product offering during the next 12 months to continue to meet the evolving merchant and consumer needs. Through this resolution, we are confident that we will be able to deliver yet another successful year."
About
PayU is an online and mobile payments service provider
. PayU Payment Solutions (Pty) Ltd ("PayU MEA") enables and empowers businesses and individuals in the Middle East and Africa to safely transact and easily participate in ecommerce.
It is owned by Naspers and the company's products include a digital wallet for consumers and a PCI DSS level 1 certified payment gateway for businesses. PayU's vision is to be the most trusted payment gateway in the region for both merchants and consumers. For more information, visit
www.payu.co.za
.
Contact Information
Media Relations Department
PayU
086 111 7298
Contact Us