Rutherford Dentist Offers Guided Dental Implant Treatments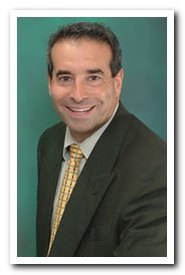 Rutherford, NJ - New Jersey dentist Lee T. Frost, DDS, now offers his patients the benefit of 3D digital imaging technology for the precise planning and placement of dental implants.
Dr. Lee Frost, of Frost Dental Group, is a cosmetic dentist who is committed to providing the best care for his patients, using advanced equipment for treatment. With a 3D digital imaging system, Dr. Frost can take detailed images of a patient's mouth and use the dental implant planning software to coordinate dental implant surgeries on a computer and then perform those surgeries with precision.
"Guided dental implant treatment is phenomenal for dental implant dentists and patients alike,"
Dr. Frost
said. "From the dentist's perspective, we can see exactly what we're up against including jaw bone density, surrounding tissues and nerves, and other internal structures in 3 dimensional views. The precision this allows us is beyond compare. From the patient's perspective, imaging is comfortable and fast. Patients can even see the final outcome of the surgery before moving forward."
Guided implant technology is used for planning the ideal placement of dental implants prior to the procedure. It is akin to conducting a "virtual" surgery first. Guided implant surgery also allows implants and restorations to be placed immediately rather than making patients wait several months to complete the treatment process.
"The initial placement takes about 30 minutes, with minimal downtime," Dr. Frost explained. "From there, bone integrates with the titanium root of the implant. This helps the implant stay secure in the jaw and preserves natural chewing function and biting power."
Once the implants have been placed, Dr. Frost creates custom crowns to cover each individual implant. These crowns look and perform just like natural teeth.
"Guided
dental implant
technology is changing how implants are being placed. It allows for more accurate positioning in a fraction of the time," Dr. Frost said. "I offer guided implant placement in my Rutherford office to all implant patients, whether they need just one dental implant or a full restoration."
About Dr. Frost
Dr. Frost has been practicing dentistry since graduating from Temple University School of Medicine, Philadelphia, Pennsylvania in 1984. He joined his father, William Frost, DDS, in private practice and has been treating patients ever since. Though Frost Dental Group has a 59 year history, the practice is now located in a new state-of-the-art dental facility. Dr. Frost uses the latest technological procedures available in dentistry including guided dental implant treatments.
For more information on treatment with dental implants, visit the website at frostdentalgroup.com