EBI Consulting Names Program Director for Engineering Services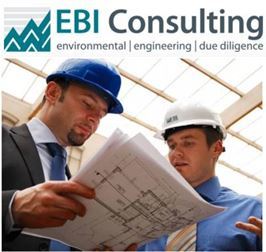 Burlington, MA -
EBI Consulting
, a Massachusetts-based environmental consulting firm, has continually expanded its range of Environmental Health and Safety services in Massachusetts and around the country since the company was founded 25 years ago. Today, the company is proud to name Karla King, PE, as the Program Director for its Industrial Engineering Services.
With more than 12 years of experience working as an engineering consultant, King is a licensed professional engineer in all six New England states and has held several officer roles for the New England Water Environment Association. King has worked for top-tier engineering consultants in Massachusetts, including MWH, AECOM, and most recently Tighe and Bond. She earned a BS in Civil Engineering from Northeastern with minor in Business Management and an MS in Engineering Management from Tufts University with a Certificate in Environmental Management.
King's past projects include providing wastewater engineering assessments, engineering design and construction services for wastewater treatment systems, storm water planning and permitting, National Pollutant Discharge Elimination System (NPDES) permitting, and drinking water assessments.
At EBI Consulting, King will manage the growth of the firm's Industrial Engineering business, serving as manager over several professionals within this group. "We look forward to Ms. King taking the reins of this business segment and helping to make it a substantial part of the firm's business," said Vice President of EHS Services Joe Campisi.
EBI Consulting's Engineering Services has a reputation for providing innovative solutions and environmentally sustainable designs for our clients. The firm's experienced professional engineers provide personalized attention to each client. In addition to Engineering Services, EBI Consulting also provides commercial real estate due diligence, property condition assessment, site investigation services, environmental compliance services, and much more.
About EBI Consulting:
Founded in 1989, EBI Consulting is a consulting firm specializing in environmental health and safety management, due diligence and engineering services. The firm serves the real estate, industrial, finance, commercial banking and global investment industries. EBI Consulting is a leading provider of structural, environmental and civil engineering support to international and national telecommunications companies. The firm also serves companies in the pharmaceutical, biotechnology, education, energy, marine and manufacturing industries. EBI Consulting solves challenging problems and keeps the focus on producing business value. For more information, visit
www.ebiconsulting.com
.