Dr. Catalenello Joins Staff at Peak Medical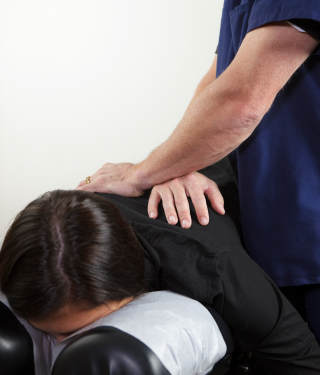 Berkeley Heights, NJ - Dr. Michael Catalenello has joined the team of New Jersey pain management
doctors at Peak Medical
, bringing with him the qualifications and experience that make him a valuable addition to the clinic. Dr. Catalenello graduated with honors from Palmer College of Chiropractic in 1992 and is NJ, PA and IL licensed and board certified as a chiropractor, certified chiropractic sports physician, certified chiropractic rehabilitation practitioner level II and certified insurance consultant. Additionally, he has more than 20 years of experience of owning and operating two private practices in Pennsylvania. Dr. Catalenello also holds a Bachelor's in Biology from Villanova. Recently, he made the move to NJ with his wife and family.
Peak Medical is a multi doctor, multi-disciplined medical center offering chiropractic, applied kinesiology, acupuncture and traditional medical treatment. Peak Medical also offers physical therapy, exercise, diet and nutritional services to create total body wellness. The addition of Dr. Catalenello to the team will expand their staff of chiropractors in NJ for a comprehensive approach to providing their patients with pain management for a variety of symptoms. Peak Medical is one of the most advanced and experienced pain management clinics in NJ, incorporating treatments such as chiropractic care, physical therapy, acupuncture and injection therapy to reduce or eliminate pain without the invasive surgery and drugs used by other care providers.
Peak Medical in Berkeley Heights can treat all of your aliments, back pain, ankle pain, symptoms of arthritis, chronic pain, carpal tunnel syndrome, dizziness and fall prevention, headaches, migraines, neck pain, pain in the legs, hips and knees. Patients with sciatica, rotator cuff pain and pain in the shoulder can get relief from pain at Peak Medical using their latest technology. Peak Medicals staff of trained professional's helps patients discover and correct the root cause of their health problems.
To learn more about the Pain Management services available at Peak Medical or to schedule your free consultation to learn what the best Peak Medical can do for you submit the online email request form at
http://www.peakmedicalnow.com/
or call to speak with a representative at 908-665-0770.