Ossining, NY - Westchester Accounting Firm Launches New Website for Financial Guidance and Tax Information for Small Businesses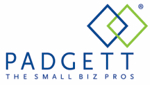 Joe Randolla, owner of Padgett Business Services of Westchester County, NY, is announcing the launch of a new, client-focused website created to guide small business owners though common financial concerns. Randolla's firm is utilizing their website to educate Westcheste County business owners on how a knowledgeable tax planner can help manage their finances in order to better plan for the future, and to keep more money in your business's coffers at the end of tax season. The website includes a page with informative financial resources, as well as a financial guides page to address common concerns on topics ranging from advice for small business owners to how to handle the financial aspect of important life events.
Randolla said, "We consider ourselves small business experts at Padgett Business Services and we wanted to provide an extra layer of services to businesses in and around our community. No matter where you're at with your small business, whether you're just getting started or planning on taking your growth to the next level, there's something on our website for you."
The website possesses interactive attributes including a financial calculator and a free tax organizer to help clients make better informed decisions about tax processing and financial planning. Current and prospective clients now have access to investment strategy guides, tax strategies for business owners and individuals, IRS forms and publications, and other informative content when they visit the website. Some of the services offered by Padgett Business Services include:
Full and Self-Service Payroll Services
Accounting and Financial Reporting Services
Tax Planning and Preparation Services (Corporate and Personal)
The website also utilizes extensive search engine optimization techniques to reach guests and local consumers who are searching for relevant information about small business payroll, accounting, and tax services in Westchester County, NY.
"When we chose to build our new site we did it with our clients in mind. We want our site to be a one-stop shop for a wealth of small business financial information and services," Randolla said.
About Padgett Business Services Westchester:
Padgett Business Services Westchester is one of more than 400 Padgett Business Services firms located in the United States and Canada. Locally owned and operated, this Padgett office serves small businesses in Westchester County, NY.
For more information on payroll, accounting and tax services, and how an experienced accounting firm can help you, visit the Padgett Business Services website at
padgettwestchester.com
.
Email Padgett Business Services - Westchester