Is Your Life Insurance Company Using the Smartest Technology?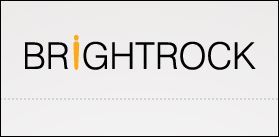 February 15, 2014 - Johannesburg, South Africa
– In a world where we're increasingly moving towards a self-service mentality, we expect companies to use smart processes and systems that enable them to keep up with our demands. If you want to be sure you're benefiting from smart processing when buying life insurance – or any other service or product, for that matter - here's what to look out for:
What is a smart process?
Smart processing is genius at work. It's about ease-of-use and intuitive intelligence. Ironically, the simpler the user-experience, the more complex the back-end processes that make it happen. When you're dealing with a company that uses smart processing, it means intelligence has been injected at the right moments in your user journey – so the system or process feels easy, effective and convenient. It is a system, service or product journey that appears to pre-empt your needs – and that is designed to support a process of collaboration and co-creation:
1. Smart processing removes unnecessary steps
. Often, your life insurance company already knows the data needed in a specific process – it's just stored elsewhere, or in a different format than required. Companies that use smart processes design their systems so that your data, once captured, is always accessible in a place and format where it can be reused when needed. For example, once the company (or your financial adviser) has captured your data at quote-stage, that same data is pulled through to create a personalised, prepopulated electronic application form. This cuts-down on unnecessary paperwork and hassle for you!
2. Smart processing makes working together easy
. Companies with smart processes use interactive tools that are client-friendly in their language and design – allowing you either to self-service or collaborate with your financial adviser to arrive at the best solutions, rather than having to take the company or your adviser's word for it. In the case of underwriting – when you have to answer medical questions for the life insurer to work out your risk – this can make a big difference. Smart processing ensures you only answer the questions you need to, in a quick, easy and electronic format rather than having to fill in countless forms. But flexibility is key too – so if you prefer good old fashioned pen and paper, you should have that option too.
3. Smart processing provides you with valuable insights
. Smart processing provides you with relevant information at the right point in every interaction, to support smart decision-making. Companies that use smart processing will keep in touch with you and provide you with insights – based on how you're using their products – to make your life easier or save you money. In life insurance, a company that uses smart processing will provide you with relevant, personalised information that helps you better understand your insurance needs.
With the technology currently available, slow and impersonal service from your life insurance provider is no longer excusable. Ultimately, you should experience a different service journey which, when you come to the end of the process, should make you think, "well, that was smart!"
About BrightRock
BrightRock was started with the goal of creating insurance products that truly meet consumers' and financial advisers' needs
. It offers truly individualised life insurance cover that's built around client's specific needs at the outset, and is specially designed to change as client's needs change. Because this cover is flexible and changes appropriately, it's more efficient. This means both the cover and the premiums remain relevant, and more affordable, throughout a person's life. BrightRock received the 2013 Cover Excellence Award in the category "Life – Current" in recognition of its product innovation. BrightRock (Pty) Ltd is an authorised financial services provider, underwritten by Lombard Life Ltd. For more information, go to
www.brightrock.co.za
.