Edison Dentists Now Offer E4D Impressionless Crowns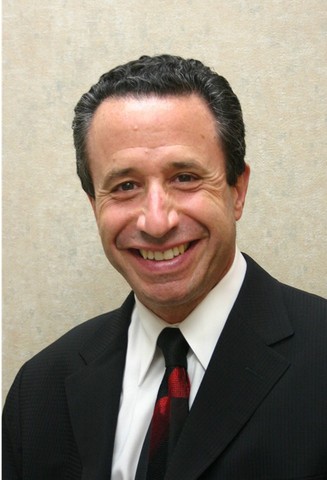 Edison, NJ - Drs. Vitale and Tedeschi of Edison Dental Arts are pleased to offer E4D impressionless crowns, inlays, onlays, and veneers for quick and comfortable creation of custom restorations.
Impressionless restorations are an innovative way for dental patients to receive the treatments they need without the mess and hassle of traditional molds and multiple office visits. "Our new computerized milling system designs and mills durable, natural-looking fillings, crowns, and veneers while patients wait,"
Dr. Vitale
said. "Patients can walk in with chipped, cracked, stained, or gapped teeth and leave an hour or two later with gorgeous smiles."
According to Dr. Vitale, all restorations at Edison Dental Arts are made from ceramic, which is particularly well-suited for
dental restorations
. "Ceramic is highly compatible with the body," he said. "It also has the same characteristics as natural tooth enamel, looks natural, and can withstand the daily grinding of food."
Perhaps best of all, local patients do not need to undergo the unpleasant process of dental impressions. "We use a handheld camera to create an optical impression of the tooth," Dr. Tedeschi explained. "The process is fast, easy, comfortable, and precise."
From there, Drs. Vitale and Tedeschi use E4D CAD/CAM software to design and mill the restoration. A special machine fabricates the crown, inlay, onlay, or veneer from a block of ceramic based on the CAD/CAM design. "Not only is the restoration made on-site to the highest degree of accuracy, there's no need for temporary crowns and multiple visits."
Once the machine has created the restoration, the crown is then permanently bonded to the patient's tooth, resulting in a complete restoration in a single office visit.
"Investing in the E4D impressionless crowns system allows us to offer same-day crowns of the highest quality", Dr. Vitale adds.
About Drs. Vitale, Tedeschi, and Edison Dental Arts
Both Dr. Mark Vitale and Dr. Paul Tedeschi are New Jersey natives. Dr. Vitale received his DMD degree from Fairleigh Dickinson University School of Dental Medicine in 1983. After completing his residency at JFK Medical Center in Edison, Dr. Vitale opened his dental practice in Edison.
Dr. Tedeschi attended the University of Pennsylvania School of Dental Medicine and joined Edison Dental Arts after completing his residency at JFK Medical Center in Edison.
Both doctors are members of the Middlesex County Dental Society, New Jersey Dental Association, Academy of Oral Medicine, Seattle Study Club, and Academy of General Dentistry.
For more information on same-day restorations with impressionless crowns, visit the website at edisondentalarts.com.