SAA Resumes Non-stop Flights from Johannesburg to New York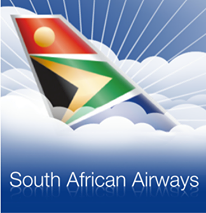 Johannesburg, South Africa – South African Airways (SAA),
Africa's most awarded airline
, has announced that it is resuming its popular non-stop flights from Johannesburg, South Africa, to New York – JFK International Airport. The non-stop flight will resume on March 9th, nearly three weeks ahead of its original schedule of March 28th.
While SAA's flight from Johannesburg to New York has continued to operate on a non-stop daily basis, the return flight had been temporarily making a 1-hr refuelling stop in Dakar, Senegal, due in part to lower travel demand during the winter months. The non-stop flight will be timed to arrive in New York in the early morning, allowing customers to quickly connect on flights to points throughout North America.
The nonstop flight schedule is as follows (all times are local):
Flight SA203 departs Johannesburg at 8:25 pm, arrives in New York JFK at 6:40 am the next day
Flight SA204 departs New York JFK at 11:15 am, arrives in Johannesburg at 8:00 am the next day
"We're pleased to be able to resume the northbound non-stop flight ahead of schedule," said Marc Cavaliere, executive vice president, North America for South African Airways. Over the years, this service has become exceptionally popular, with our customers praising the combination of its schedule, the ease of connections both throughout the African continent and in the United States, as well as the unique South African hospitality on board."
Customers with questions about the flight schedule or connecting flights should contact South African Airways' North American Reservations Center at (800) 722-9675. For travel professionals, the new non-stop flight schedule is available for booking via the GDS.
About South African Airways
South African Airways (SAA)
is a Star Alliance member which offers more than 21,900 daily flights to 1,328 airports in 195 countries.
The airlines' core business is the provision of passenger airline and cargo transport services together with related services, which are provided through SAA and its four wholly owned subsidiaries: SAA Technical; Mango, its low-cost carrier; Air Chefs, the catering entity of SAA and South African Travel Centre (SATC).
The airline operates to 42 destinations worldwide with its domestic market operating 660 flights in total per week between Johannesburg – Cape Town, Durban, East London and Port Elizabeth, from its Johannesburg hub, as well as code-shared flights between Lanseria – Cape Town and Durban. Regionally, SAA offers 26 destinations across the African continent. Its international network creates links to all major continents from South Africa through 11 direct routes and code shares, with daily
international flights from the city of Johannesburg
.
Email South African Airways